The Gift Of Giving
Get The Most Out Of Customer Appreciation Gifts
 Contests are a great way to generate leads for your home service business because people love to win! 
Customer appreciation gifts are the next logical step in customer retention.
Casandra Ross is the  Managing Director of Criscione Bros., a premier promotional product distributor. Criscione Bros. serves clients in various industries like professional home service, design, and construction. Casandra says "There is an art to giving a gift. Like all art, if you're good at it, you can be very successful."
Here's the Who, What, When, Where, Why, and How of customer appreciation gifts! 
What
Are Customer Appreciation Gifts?
Customer appreciation gifts are a chance to refine your brand in the eyes of your customers. From coupons to a giant foam finger with your logo on it, customer appreciation gifts reinforce what you want people to feel about your company.
Whether you leave behind a pen with your name on it or send someone a thank you basket for a major purchase, this object is a way for them to remember you.
This is a double-edged sword because this object can represent the entirety of your company to the customer, so you have to do it right! Make sure whatever you give out feels worthwhile to the recipient. If you do, they will associate your company with that same feeling. 
"You don't need to break the bank, but you don't want to give out anything cheap," says Shaunna Voorhees, Client Relations Coordinator at LeadsNearby.
"It might not be possible to give every customer the top-of-the-line Yeti cup, but there are tumblers that you can afford that will impress people."
It bears repeating that you don't want to pick these items lightly. 
"This is going to represent you in your customer's eyes. If you go with the cheapest cup you can get your logo on, it might be fine for a while, but the effectiveness drops pretty quickly." Shauna adds, "What message will that send about your services?"
Who
Is Getting The Gift?
There are a lot of good strategies for selecting which customers get your appreciation and when. We bring this up to remind you that it's important to think about who is getting the gift. It might be hard to buy a unique gift for each customer, but Shauna suggests, "gifts that feel personal give the best results."
In your personal life, gifts are a way for the giver to show what they know about the recipient. "Customer appreciation gifts are no different," says Shauna. "If you send something that shows you know this person, that increases your chances of impressing them." 
Shauna points out that a really cool gift might even inspire the customer to share it on social media. She adds, "That's a lot more impressive than you sending out the images yourself."
How
Do I Pick Out A Customer Appreciation Gift?
Customer appreciation gifts that people will actually USE are the best. A koozie might be an affordable thing to put your logo on, but you don't get the exposure you need if it never comes out of the drawer.
"I always think about something I need," Casandra says. "Recently, we went to a lunch event where we had to bring a gift bag item for hundreds of women. As much as I might want to give them all a fifty-dollar Bluetooth speaker, it's not realistic."
Casandra was thinking about what that item should be when she remembered that she needed to get a new foot file.
"I ordered some to bring to the event and they were a sensation. We've been to other shows since then and people still ask for them! It's unique and it's helpful. It hangs in a customer's shower and they see it every day. You can't ask for more than that."
When
Is The Best Time To Do Customer Appreciation Gifts?
Some companies send things in December, but a lot of people are moving to Thanksgiving. It's effectively the same to the customer, but it helps you stand out as well as avoid the Christmas/Chaunka/Happy Holidays debate. 
"Sending something on the customer's birthday is also a great time to show your appreciation," says Casandra. "It doesn't have to be the world's greatest giveaway, either. Just remembering their birthday or the anniversary date of their new HVAC install is thoughtful." She says the timing even helps something small come across as meaningful.
Why
Do I Need To Give Out Customer Appreciation Gifts?
In a word, exposure. 
Consistency is a huge part of success, and a branded item they will use is a great way to consistently get in front of your customers. Consistent exposure grows your relationships. 
"We have some customers that send out a magnetic calendar every year. They tell us that customers start asking questions if they haven't gotten theirs by a certain time," Casandra adds. "They look forward to the mailer and that kind of engagement is priceless."
"The magnets that we print up come attached to a postcard, which is great for a couple of reasons," Cassandra says. "You can send them through the regular mail, which saves money, and you can print coupons below the magnet. This way, when people take the magnet off, they continue to engage with the material."
Let Your Marketing Company Put A Bow On It!
The right people, like the talented team here at LeadsNearby, can help you do even more with a customer appreciation gift. 
It's not just a little thing to send after you finish a job. It's a chance to be remembered for being fun!
Stephanie says, "A keychain is fine… but a keychain with a note that says Thanks for helping us open doors, is a great way to thank a customer for for a referral. That's the way the creative minds here at LeadsNearby elevate even small things for our clients."
Cassandra says that gift cards with your logo on it are also an amazing thing to have on hand for a special customer or situation. "I know a $5 gift card goes directly into my wallet. Then, it might stay there for years where people see it every day. It just goes to show that you don't have to spend a lot to be remembered in a significant way."
Helping you be found, selected, and remembered is our mission at LeadsNearby. Call 919-758-8420 for a free marketing consultation. In 25 minutes, we can show you opportunities you are not taking advantage of and even things you can safely cut back on.
Short-Term Goals: Stepping Stones To Success
» «
Handling Holiday Emails
DOMINATE
LOCALLY
Service Providers
Trust LeadsNearby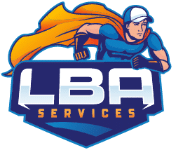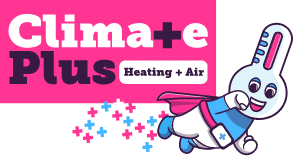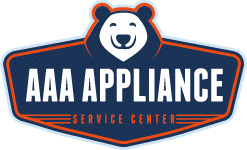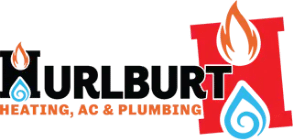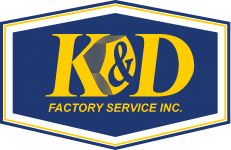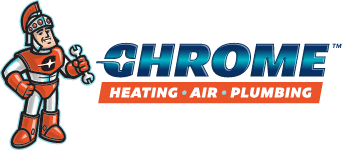 DRIVE RESULTS
/
25 Minute Consultation