Search engine optimization, by definition, increases your site's rankings. But LeadsNearby's version of SEO means conversions, too.
At LeadsNearby we don't "do SEO" we build SEO into everything we do! That means we've integrated the best search engine optimization practices into all of our services in order to help you increase traffic AND conversions.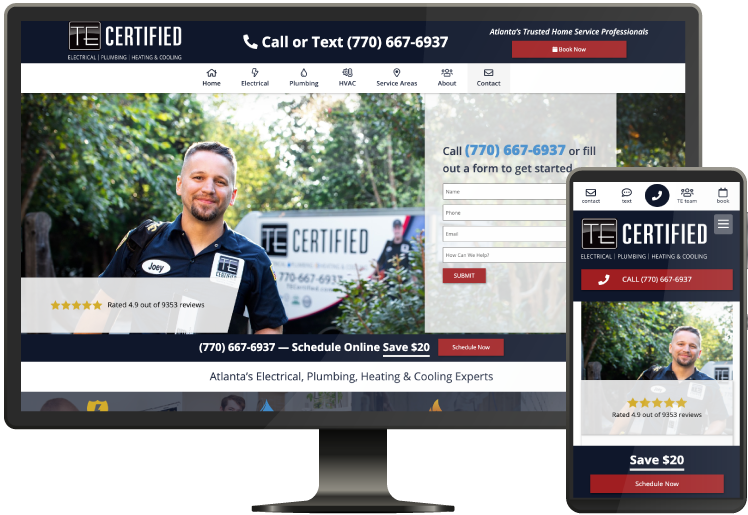 Our search engine optimization methodology can be found in:
Search engine optimization helps build the foundation of website. What your site reveals to search engines about your company helps determine how well you'll rank.
From descriptions about your local services to dynamic job summaries updated daily, what you tell search engines about yourself enhances the quality of your search results.
Consistent brand information on review profiles, directories and business listings lets search engines know what area you service and what problems you solve.
A good reputation with independently verified positive reviews impacts how favorably both prospects and search engines see your company.
Does Your SEO Target the Right Audience?
A local search engine user has a need. A search engine's job is to provide a list of companies in your area that can satisfy that need.
Your website simply needs to demonstrate, unequivocally, that you are the best local service company to solve that need.
In doing so, you've captured the search engine's attention and will likely convert a visitor into a customer.