Contractor Marketing, Professional Website Design, Powerful Local SEO & Local Generation
Most "Marketing Agencies" can manage one or two aspects of your business. Our approach focuses on all aspects of your business. From Business Development to Marketing, we dont just consider ourselves another vendor, we are the marketing arm of your company. Its no wonder we have a 95% retention rate with our clients. LeadsNearby will be the last stop youll have to make.
Increase Your Leads
Using LeadsNearby's digital marketing expertise, clients see an average 195 new clients each month.
Lower Your Cost Per Lead
Our clients spend an average of only $19 for each new lead using LeadsNearby's programs.
Lower Your Cost Per Appointment
LeadsNearby's marketing services helps clients scheduling new customer appointments for an average of only $27 each.
Lower Your Cost Per Acquisition
LeadsNearby's digital marketing programs help clients acquire new customers for less than $55 on average.
Lower Your Spend On Each Sale
To acquire each new customer, LeadsNearby clients spend less than 5.99% per sale
Increase Your Revenue
Integrated digital marketing programs from LeadsNearby have generated a total of $47 million in new revenue for our clients in of 2017.
Lower Your Website Load Time
LeadsNearby creates websites with an average load speed of less than 2 seconds! What's your load time?
Dominate Locally!
Contractor Marketing, Professional Website Design, Powerful Local SEO & Local Generation
Full Service Digital Marketing
195

Average Number of Leads

$19

Average Cost Per Lead

$27

Average Cost Per Appointment

$54.17

Average Cost Per Acquisition

5.99%

Average Cost of Sale

$47M

Total Revenue Generated

< 2sec

Website Load Time Average

95%

Partner Retention Average
Dominate Locally!

Digital Marketing with proven results.
Why LeadsNearby is the #1 Digital Marketing Agency for Contractors
We're not just a vendor. We're your marketing partner!
Relationship
I could not live without LeadsNearby. I will be a client until they fire me. They care about me. They push me where I need to go and they stop me from doing something stupid (that I really want to do, thanks)
Freedom Heating and Cooling, Bessemer, AL
Trustworthy
LeadsNearby is very responsive, fair, personable and knowledgeable. Our other web guy was all about misleading his customers. LeadsNearby constantly has new ideas and the advice is always fantastic.
Grand Openings Garage Door, Raleigh, NC
Results
Everything that we have asked has been done in a timely manner. They are very fast and always looking for new ways to help us succeed. Results matter to LeadsNearby, not impressions
LBA Air Conditioning, Heating & Plumbing, Mission, KS
Value
We made the decision to consolidate a number of services such as our website, customer reviews, SEO and overall advertising and it has been wonderful. Their help has resulted in last month being our most successful month in the past 40+ years of business. I highly recommend this company!
Hyde's Air Conditioning & Heating, Indio, CA
Knowledgeable
The [LeadsNearby] team provides the perfect opportunity in assisting Hobaica Services with our on-line presence and reputation. They have excellent, state-of-the-art products, great support staff and are spot on with their recommendations.
Hobaica Services, Phoenix, AZ
The Buyers Journey – The LeadsNearby Approach
You don't think we would do all of this without a plan?
The Digital Buying Cycle

Do you meet your customers along the buyer's journey?

Be Found: Is your brand is found wherever your prospects search?

Be Evaluated: Does your website, content and online profiles address your prospects' needs?

Be Selected: Can your prospects easily contact you when they're ready for your services?

Be Shared: Have you made it easy for a customer to share your company information?

Be Remembered: How often do you encourage past clients to do business with you again?

Know What Drives Your Customers

Every buyer's journey starts with a trigger: your prospective customers have a need or want that requires your service.

They have a problem that needs fixed now!

Or they want an improvement that will make their lives better.

This trigger starts them on a search for a solution. LeadsNearby creates a customize digital marketing plan for you that helps you meet your potential customers wherever they are along the digital buyers cycle.

Be Where Your Customers Search

When a buyer has a want or need, they turn to the internet for help. It's important to know where your prospects search, including:

Search Engines and Paid Search

Online Profiles and Paid Listings

Social Media and Boosted Posts

LeadsNearby's programs make sure you're found where your customers are looking.

Make A Good First Impression

Your prospects have searched the breadth of the internet and, thanks to good brand representation and foundational SEO, they've found your website. But before they contact you, there are a few things they want to know:

Do you solve their "want" or "need"

Do you work in their area

Do you do good work

LeadsNearby designs a search engine friendly site that puts the user experience first and pushes them closer to a conversion.

Provide Solid Supporting Material

If your online brand and website have piqued your prospects' interest, they may want to want to learn more about you. Does your website and online brand provide

Intriguing case studies

Helpful blog posts

Enlightening social stories

Engaging video

LeadsNearby creates a content marketing plan that gives your prospects the information they need to trust you.

Take Control of Your Online Brand

Many of your prospects leave no stone unturned in investigating whether you're the right company to perform their service. They will often examine your business' review profiles, directory postings and business listings to learn more about you. Have you taken control of your online brand by:

Providing regular social media updates

Claiming and updating your profiles & listings

Ensuring you have useful backlinks to your website

LeadsNearby handles your entire online presence in order to help you cultivate your prospects interest in you.

Ensure It's Easy to Engage With You

When your customers are ready to do business with you, they want to be able to reach you in the way that's easiest for them:

A good website has all of those engagement channels easily accessible. A great website tracks the business you're getting from each of those avenues.

Turn Good Service into a Relationship

Solving your prospects' "need" or "want" means more than just performing the work. It requires a positive customer service experience from engagement to completion.

Build a positive rapport with the customer.

Treat their property and people with respect and care.

Ensure you've solved all of their related problems

Track this excellent service using a proper customer relationship management system so you can parlay this positive experience into future engagements with the customer.

Request Reviews From Happy Clients

When evaluating your brand, prospects will seek out your online reputation. If it's positive, they're more likely to call you. If it's negative, they'll move on to your competitor. What actions do you take to ensure your online reviews paint a good picture of you?

Train your entire team to perform great service everytime.

Request reviews from your happiest customers.

Use a reputation management tool to publish your review on and off site.

LeadsNearby makes sure you're putting your positive reputation to work earning you new business.

Manage Your Social Brand

Every minute of every day, people share their experiences on social media--negative and positive. What are people sharing about your company on social sites such as:

Facebook

Twitter

Google Plus

LeadsNearby will ensure your brand is set up appropriately so they can share their happy stories about you with their friends and family.

Encourage the Referral Process

Whether it's online or face-to-face, your target audience already asks for personal referrals from:

People they know

Neighborhood groups

Networking message boards

And More!

Stimulate the referral process with refer-a-friend bonuses to your happiest customers so you can help your company's name spread.

Lead Past Customers Back to You

Do you work so tirelessly to earn new business that you overlook the past customers who continue to need your service? Be sure to regularly share with them:

Helpful tips and information

Your company's latest promotions

Seasonal reminders or important dates

LeadsNearby can launch an email campaign that helps keep you top of mind when your past customers need your services again.
It's Our Business To Know Your Business
Our clients come to think of us as part of their marketing team
Ready to talk to us about your 2018 marketing goals?
Our Solutions
Building Brands Using Local Marketing Solutions
Because your digital marketing strategy encompasses your entire online and offline brand, LeadsNearby takes the time to understand your company: where you've been and where you want to go. Then we create a customized, integrated digital marketing plan to get you there.
Transform your data and put it to use with LeadsNearby CSAnalytics
Client Success Analytics transforms your company's data into rich visuals for you to collect and organize so you can focus on what matters to you. Stay in the know, spot trends as they happen, and push your business further.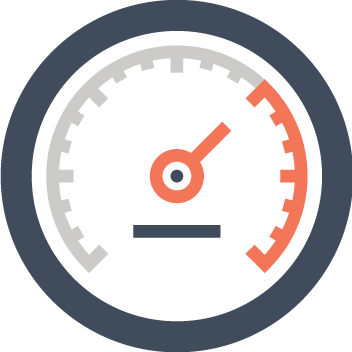 Our Blog
News From Your Local Search Experts
LeadsNearby Has You Covered With Data & Review Updates You've probably heard about two seemingly significant changes Google has made recently and [...]
Ready To Dominate Locally?