LeadsNearby: Founded On Integrity; Built on Trust
LeadsNearby founders Bob Misita and Mark Sherwin – both actively involved in online marketing since the inception of the internet in the early 1990s – met in 2003 when they both worked for one of the largest search engine optimization firms in the world, Keyword Ranking. This is where they helped develop some of the groundbreaking SEO programs for clients that are still used in the industry today.
After Keyword Ranking closed its doors in 2006, Bob and Mark went their separate ways. A little over a year later they found themselves working together in the Interactive Strategy group of a business directory company called R.H Donnelley (which later became Dex One) where they were introduced to the specific needs of local service contractors.  These needs prompted the duo to research better ways to bring value to clients. Unfortunately, senior management at the company was unable to fully embrace the Digital Marketing offerings due to claimed financial issues and resorted to focusing on more traditional offerings.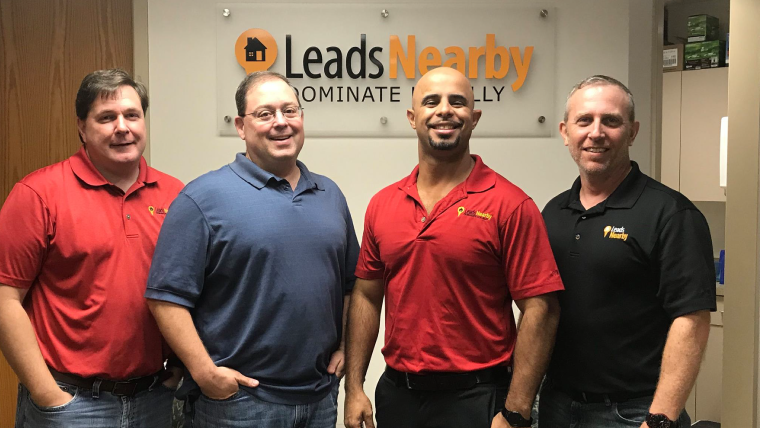 These roadblocks led Bob and Mark to a couple of questions: How much do we believe in our ideas?  What if we use our talents and expertise to put clients first and focus on providing value?
That's when LeadsNearby was born. In 2010, the company started with just Bob and Mark working for a handful of clients in a small office within Bob's home. Today, our 3,500 square foot office houses a full-time team of 30 plus several part-time employees, all working diligently to provide extraordinary value to hundreds of local service contractors worldwide.