The Three Questions Every Service Contractor Website Must Answer To Win Business
In the USA, 80% of all residential customers search online for information about companies before making a decision about who to hire.
When developing your web strategy it's vital to consider the three questions your website has to answer:
What type of work do you perform?
Where do you perform that work?
And, what do former customers think of the work that you've performed?
From your prospects perspective, the questions become:
Does your business perform the work I need? (aka – do you solve my problem?)
Do you provide service to my area/neighborhood?
Can I trust your business and the service technician coming to my home?
Internet marketing has made the playing field a lot tougher and more competitive than ever. Your prospective customers not only look for a company that performs the service they need and where they need it, but one that has a proven track record and can provide reliable positive reviews and testimonials.
If your website answers these questions quickly for prospects, you will transform how effective it becomes.
You don't need to spend tens of thousands of dollars to be effective. Even with a modest site, you can significantly outperform your competitors by answering what people really want.
---
1. Does your business perform the work I need?
Describing the kind of work your company perform (aka your services) is oftentimes the only question of the three many service contractors answer on their website. They may embellish by including brand names and payment methods. This kind of content is often limited, leaving prospective customers with more questions. Remember, this kind of information is both inclusive as well as exclusive; relying heavily on details to be effective. Example – if you don't mention a brand or payment option the customer needs, you won't get the job. If you pass this test, your prospect will evaluate you with their next question. . . . . .
2. Do you provide service to my area/neighborhood?
In terms of website presentation, there are two ways that companies often answer this question. A third method is far superior. The first is the most common, to simply list the names of cities, counties, etc., that they serve. This is usually included at the bottom of a web page or on an "About Us" page.
The second is done on "static-city pages", pages built specifically to mention each city. This method is very cumbersome with each page never changing unless you manually updated content. This method is also disingenuous to your customers as the purpose of these pages is only for search engines.
The third method – referred to as a "dynamic-city pages"- is far superior; more about this later in the article.
3. Can I trust your business and the service technician coming to my home?
Trust is something your team works hard to develop on each service call. We also refer to it as goodwill. And the better you get at capturing your client's goodwill, the more your business will grow. There are several steps to build your reputation and trust. First, you need to provide excellent service. Then you need a plan and process to capture it, the next generation of what used to be simply word-of-mouth.
For online reputation, you will want to promote your company and good reputation via major review sites for contractors such as Angie's List, Yelp or Google. In the past many companies also did this on a testimonials page on your website. A single testimonials page is limiting, however, because there's no third-party verification process. Your prospect has no way of assessing whether these reviews are valid or up-to-date.
A much better method is to pro-actively ask for and dynamically capture reviews using a platform that enables the review content to end up on your website. I'll explain….
How we can help you answer these questions with our "dynamically generated method."
Most service contractors handle answering question # 1 on their own. Where they, and probably you, need help is with questions 2 and 3. Our industry-leading solution addresses both. Our tool enables you to collect summaries of each service call, request a review from any client you want and dynamically generates city-specific or technician-specific content and reviews from your staff and customers that populates your website automatically.
Here's an example:
If you have 5 service techs in the field each day, working for 3 different customers; that's 15 separate service calls your team is performing for clients every day. Over the course of four weeks, that's 300 service calls and over the course of a year that's 3,500+ service calls. We can help you harness all this up-to-date information.
When your service techs complete each project they perform a "check-in" and describe the work they performed on a specific project. They then ask the client to provide a review either to standard review site or via a web form. You now have a 3rd party verified review that is dynamically inserted into your company's website. With this you can promote, on a city-by-city basis, a service summary written by your staff, and up-to-date reviews written by your clients. No need for you to constantly update your website. It's automatically updated. We also enable individual service technician profile pages using their specific efforts and reviews – which provides very powerful trust even before they perform service if given to customers as an appointment confirmation.
Our solution facilitates the capture of far more goodwill (reviews) than any other method available and also offers the added benefit of dramatic Local SEO; search engine rankings that drastically improve which means more prospects will be able to find you when they want to. This solution answers all three of these questions. Your prospective clients will have the ability to find the most up-to-date information regarding for what you do, where you do it and how well you do it. This will give your company the edge it needs to sell new business and compete in today's market.
Database Marketing – Making Your Own Opportunities
» «
Per Click Suggestions for Service Contractors
DOMINATE
LOCALLY
Service Providers
Trust LeadsNearby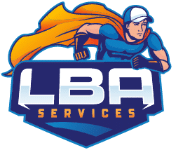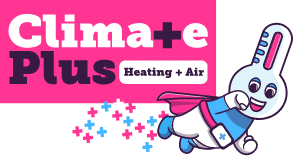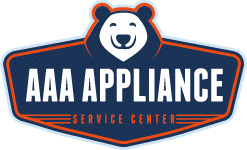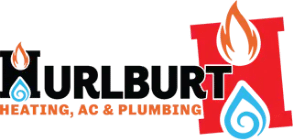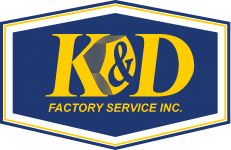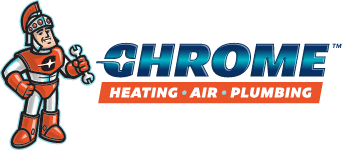 DRIVE RESULTS
/
25 Minute Consultation