Looking Into The Future
24 Predictions For 2024 
From Bob Misita & Mark Sherwin, Co-Founders Of LeadsNearby
When asked about predictions for 2024, Mark Sherwin, President and Co-Founder of LeadsNearby starts by taking a step back. "I saw more changes to the digital marketing industry in 2023 than any other year in my career," offers Mark. He admits that it has him excited about the future. 
Bob Misita, LeadsNearby's CEO and other Co-Founder, knows that businesses are facing challenges, but that they are also facing opportunities. "The way we do things is changing, but I'm not reading articles about houses being torn down en masse." Bob says that it's just the opposite, adding, "There's more work than ever if you know how to get it."
That's our first official prediction for 2024. 
As you'll see, the rest are a mix of new approaches and significant returns to marketing basics.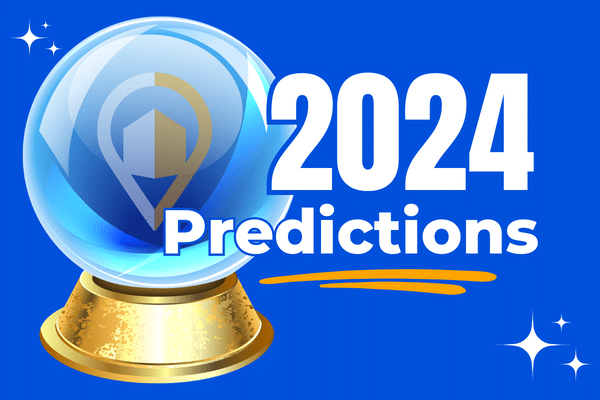 Changes In The Industry For 2024
02.) The demand for big home updates will be lower in 2024. Bob says there are a few reasons for this. "During the height of COVID, people were home and they had stimulus money. They were looking at things in their house and had time to let a plumber in because they were working from home. A lot of people got to their big-ticket items sooner than expected because of that. Now, many of them are ahead of schedule on upgrades, so it will be important to find other products and services to offer existing clients." 
03.) YOUR FUTURE IS IN YOUR EXISTING CUSTOMERS! Bob says, "It's important to focus on existing customers and maximize your relationship with them. They have already found you and they already trust you. Those are two of the hardest things to accomplish. Once you have that trust, do everything you can with it!"
04.) Referral Programs are going to be a key part of your 2024. "Referral marketing is going to be huge because it helps you get past a lot of obstacles we'll see next year like rising costs of customer acquisition and increased competition in our industries," Mark says. "People want validation before they hire you, and a referral from a friend gives them that."  
05.) Automation is the future of the customer's journey. "There are going to be a lot of ways people try to work smarter in 2024, and marketing automation is going to be one of the best ways to do that," says Bob. "A lot of people are talking about AI, but marketing automation is the sweet spot between being hands-off and genuine human contact."
S (E) O Uncertain
06.) Google is deemphasizing organic search results. "Your average SERP now has more ads, map features and knowledge panels than ever before," Bob says. "It is possible that this is going to continue to change how much people rely on Google for answers to traditional searches."
07.) "More competition is fragmenting your audience," offers Mark. "People used to search for everything on Google. Now, they search where they are." If you're on Facebook and you have a question about the best handyman in town, you go to a forum for your town and ask it. "That means you have to be found in all the places people are going," adds Mark.
08.) Your main Google effort should be in your Google Business Profile. Bob says, "Google is continuing to refine Search Generative Experience, so there's no telling what significant changes we will see to SERPs in three, six, or 12 months. One thing we can count on is the importance of your Google Business Profile. Make sure it is accurate and make sure it is updated regularly."
09.) Being found where people are includes newer opportunities like streaming ads. "We have been working with clients to place ads on Hulu, for example, because they offer a lot of things we like," says Bob. "Traditional radio and TV ads don't let you target customers as well as streaming services. The data we get back from the streaming platforms helps us tremendously."
10.) Being found digitally is not enough. YOU NEED TO BE FOUND ONLINE AND IN THE REAL WORLD. Both Mark and Bob stress the importance of this combination. Neither venue will be enough on their own in 2024. Learn more about The Necessity Of Community Involvement.
Cash Rules Everything Around Me
11.) No matter who wins the presidential election in 2024, economic fears will continue to climb. "Finances are scarier than ever for customers," Mark says. "People are scared of uncertainty and an election does not do anything to calm those fears. Make sure you lead with empathy when discussing prices and offering financing options."
12.) TRUST IS THE BEST WAY TO OVERCOME PRICE FEARS. Mark is quick to point out that people need the services you provide. "They just want to know that they're going to get a fair deal. That's a lot easier to communicate with people that you've worked with before. Be transparent and don't tell someone they need all new ductwork because your kid needs braces. You can't get that customer's trust back if you lose it."
13.) Prices are higher for YOU, too. Better targeting is the answer. "It's one of the reasons we've spent the last few years developing our PriMO tool," says Bob. "As you spend more money to acquire customers and to run your business, you need to work in more and more profitable areas. With our proprietary algorithm, we can give that information to you with a high degree of certainty." 
Reputation Situation
14.) One bad experience will wreck an entire tree of customers. As sad as it sounds, Mark points out, "People are looking for reasons NOT to do business with you. You have to go all out to make sure that even a situation that went sideways has a positive ending." Read more about Dealing with Negative Reviews
15.) THE BUSINESS OWNER HAS MORE TO DO WITH YOUR SUCCESS THAN EVER BEFORE. Mark says, "You simply can not be buried in your office anymore. You have to be at the core of every customer relationship. We have seen our clients have a ton of success on social media. It helps you cover a lot of ground in your area and ensure that you aren't going into new relationships cold."
16.) Reviews matter more and more every day –  2024 will be no different. " Reviews are a public referral," Mark says, "and they are used by 95% of consumers. They are critical because they are a referral that can be seen by hundreds of people. If you're not earning reviews from the second you begin a relationship with a new customer you are literally leaving money on the table."
17.) Your brand is more important than ever. "Your brand is part of every single thing you do," Mark says. "That means making sure that your message is delivered properly every time. That means techs demonstrating your core values when they're doing the work, trying to get a review or just driving the work van down the street. If you're getting pushback from employees that they can't handle this approach to the job, then you have the wrong people. You'll be happier with them working at a competitor." 
18.) You have to coach YOUR TEAM all year long. "A Lot of these thoughts are going to be new to your employees, and that's natural," adds Mark. "They are probably not business people. YOU ARE. You know that having a referral program is not enough. What are you doing to maximize it? You know how to set KPIs? You know the importance of unique QR codes for each team member so you can measure whether they are getting them in the right hands or dumping them in a trash can. It's up to you to share that knowledge with every person in your organization."
19.) If your reputation is not good, you have to fix it before you start trying to scale your visibility. Bob says with a smile, "I tell everyone not to use our reputation products if your reputation stinks because our products do a phenomenal job of amplifying what already exists. Once you are consistently earning positive reviews on your jobs, then you're ready for the tools we have. When you're shouting from the mountain tops, you want it to be the best possible information!" Check out some Do's & Don'ts Of Fielding Feedback.
Artificial Influx
20.) AI will continue to spit out what we already know in 2024.  "As much as people want to believe that AI is redefining life this year or next year, it's not there yet," Mark says. "It's still mostly just a sophisticated search engine. It does not create new ideas. It isn't offering any guidance that doesn't already exist. You're not going to revolutionize your company by signing up for a Chat GPT account." 
21.) YOU HAVE TO BE THE SOURCE AI IS PULLING FROM. Mark says, "Google SGE might change how your search results appear on the page and the AI might change how people interact with search… but what's not changing is that it's displaying information it finds on websites just like yours. If your website has the same information and the same presentation as all of your competitors, then you are not going to be shown. You need original content, in your voice, that offers the most useful answers to questions if you want to continue to be part of search results."
22.) The market will be flooded with subpar content. Mark points out that a lot of your competitors do not know those last two items. "They think they can just get the computer to write 50 blogs and suddenly be a player in one afternoon. That's not going to work any more than keyword stuffing, buying reviews, or any other marketing shortcuts. They don't work. You're going to need to continue to connect with people in meaningful ways, both online and offline if you want to continue to grow your business."
23.) Make sure what you're comfortable with as an owner matches what you're comfortable with as a customer. Mark is quick to point out that getting a new AI system to interact with your customers might feel great to you, but how do you feel when you call someone with a problem and can't get a person? "A lot of times, people are calling you in crisis. A burst pipe is not just a job that they need to schedule you for. It's something that's currently ruining their home, their memory box, or the place where they kept the baby clothes. This is a huge, emotional deal. They want to feel understood. You can't put technology over human connection."
Predictions For 2024: The Future Is Now
When all of those points are taken as a whole, it brings us to our final, and most obvious prediction yet:
24.) An Omnichannel Partner Is Going To Be Essential In 2024! 
"You aren't going to want to have to go to this agency for this and then that guy for that," offers Mark. "Things just move too fast to have to find a partner that can help every time you need it."
The difference between growing and losing market share can be the partners you pick to help you on your journey. Choose wisely!
Call 919-758-8420 for a free, 24-minute consultation about your marketing strategy – or contact us online . No matter how you look at it, 2024 is going to be a big year for someone… why not you?
«
Short-Term Goals: Stepping Stones To Success
DOMINATE
LOCALLY
Service Providers
Trust LeadsNearby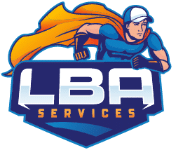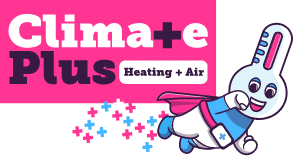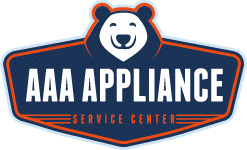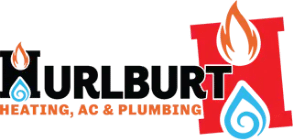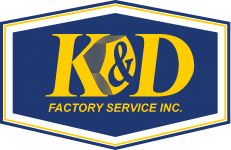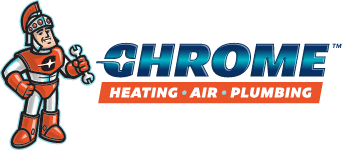 DRIVE RESULTS
/
25 Minute Consultation