How LeadsNearby Helped Innovative Air Pros Grow Revenue 50% YOY
A Great Website Is A Great Start
Every business is looking to grow.  It's probably why you're here reading this. (That, or you're related to one of our writers.)  
When Innovative Air Pros came to LeadsNearby, they had a website and it was doing fine. But that "fine" website was not enough if they were going to do more than fine. 
"Innovative Air Pros didn't just want a website vendor," recalls Stephanie Potter, Client Success Marketer for LeadsNearby. "They were looking for a marketing partner - And that's what we've been."
The result of that partnership? The company's revenue is up over 50% YOY since they signed with LeadsNearby. 
That statistic is doubly exciting when you consider how tough the market is right now! The team at Innovative Air Pros took a few basic steps to achieve a 50% revenue growth - these actions can help your business grow too!

Willingness To Win
Stephanie really appreciates the relationship she has with Cody Dampf, Co-Owner & Operator of Innovative Air Pros, because he is game for anything. His team will use any resources they have if it will help them meet their goals.
"Cody always tells me, 'If you're sitting around and get a wild idea, tell me.' So I do and they're always eager to give it a shot. I say, okay. I'm gonna help you grow your visibility, but you're going to be out somewhere spinning a sign! He gets his gloves and wants to know the address."
When you truly commit to working together with the right partner, you can generate the spark that's going to help you catch fire.
Respect Expertise 
Have you ever had a homeowner try and 'help' you install an air conditioner? They might have good intentions, but they hired you because you are an expert in your trade. 
The same thing goes with your marketing company. 
It's important to work with an expert and let them use their expertise to lead. Innovative Air Pros saw that early on and it has been a tremendous benefit.
"Cody and the team have had a lot of success with video - on social and traditional media," Stephanie admits. "But, you have to be careful about too much of a good thing. Cody wanted to create and post a video every day. I said that much content would overwhelm people and just become noise." 
Stephanie helped Innovative Air Pros settle on one video per week and the results have been amazing. They are getting traction on everything from Facebook to Hulu. Stephanie adds, "He's literally had competitors call him and say, "We can't get away from you! You're everywhere." 
"I don't care if my site has to have a pink elephant on the homepage to get me air conditioning leads," adds Cody. "Stephanie has done a great job, so when she recommends something, we listen."  
The client's enthusiasm tempered by the expertise Stephanie brings was the recipe for success!
Be Ready To Shine
A great website can do very little to help an unhealthy business. Innovative Air Pros has done a lot of work to maximize every call that comes in. 
"Cody made sure the office staff was trained on conversions. Their techs know how to convert without taking advantage of a customer. This is all stuff that a good website alone can't help you with," says Stephanie.
The right website will help you make sure the opportunities come, but YOU need to be able to make the most out of them. 

Momentum Matters!
Innovative Air Pros did not look at these results and decide to take the rest of the day off. The results that we've been able to help them achieve have only increased their appetite for growth! That's where PriMO came into play.
PriMO, (Prioritized Marketing Opportunity analysis,) is a proprietary algorithm created by Bob Misita, CEO & Co-Founder of LeadsNearby. PriMO helps service companies understand what their legacy data shows them about future growth opportunities. 
Stephanie says that PriMO is helping to drive a roadmap for Innovative Air Pro's future. "There's a couple of locations that they had not gone after because they didn't realize how valuable they could be. We've identified these areas and showed that they are primed for growth." Stephaine says that Cody has been focusing attention on those areas and it's been working even better than expected!  
Data and determination are a powerful combination. A great marketing company can bring you the tools, but you have to be able to use them. 
Find Your Fit
Cody is quick to point out that a lot of companies promise the world when they're trying to get you to sign-up, but the follow-through is lacking. He has had the opposite experience at LeadsNearby. "The communication is there. The results are there. We want the same level of service that we provide to our customers," Cody says. "And we get that from LeadsNearby." 
Getting a website is great, but getting on the same page is crucial. Do you need a high degree of interaction? Do you want to be left alone? Getting someone who gets you will help you get results.
Our Dirty Little Secret
If we're being honest, every website we build performs sufficiently. It will have solid SEO, good technical performance, and valuable content. In truth, there are many companies that can build you an adequate website.
But you can't pick just any company to be your collaborator.
You need a team that understands your vision and has both the ideas and experience to help you make it a reality. 
LeadsNearby might be that company for you! Call 919-758-8420 today to speak to Mark Sherwin, our President & Co-Founder. You'll know right away if our approach matches your vision. This phone call could be the most important decision your company makes! 
What Is Review Gating?
» «
8 Content Marketing Ideas for Local Businesses
DOMINATE
LOCALLY
Service Providers
Trust LeadsNearby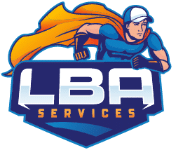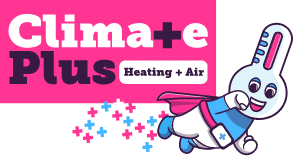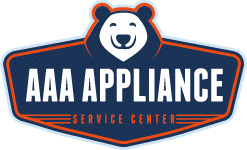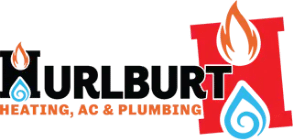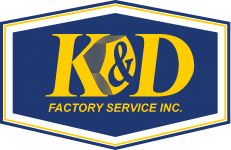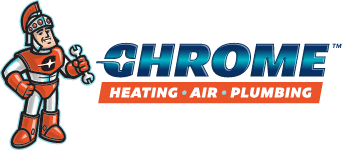 DRIVE RESULTS
/
25 Minute Consultation