Advice on Dealing with Negative Reviews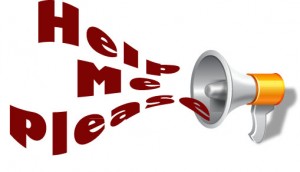 With over 85% of your prospective clients turning to the internet to research, no home service professional wants to get bad reviews.  This is especially true as recent surveys confirm online reputation is the single largest factor people use to decide which contractor to use.  Negative reviews can affect not only your reputation but also your finances. Human nature being what it is, bad reviews are usually posted more often than good ones.  And no matter how excellent your services are, there will always be complaints.
The good news is that a negative review does not have to be a bad thing nor do they have to affect your contracting reputation and subsequently your finances. In fact, a negative review has the ability to win over potential customers if handled correctly.
But dealing with the negative review immediately and knowing how to deal with the situation is imperative to your business.
PRO TIP: always have empathy, compassion and understand when dealing with negative reviews!
Reputation Monitoring
Part of your service with us is a notification when one of your clients posts a review either on your site (notification provided on your NearbyNow dashboard) or on an external site such as Google or Yelp.  This is called reputation monitoring.  It's not full-proof however so while you're doing your own reputation analysis – or reviewing your social media channels you may find a negative post, comment, or review you were unaware of.
BEWARE: of online reputation-management services promising to "get rid" of negative reviews.
They may use false and manipulative methods according to Jason Freidenfeld (a spokesman from Google).
Unfortunately, some home service contractors are not even aware that they have a bad review but you're a step ahead of the game with our service.  There are several ways that a review can be posted whether it is positive or negative. In addition to major search engines like Google, Yahoo and Bing, common review sites for home improvement contractors are Angie's List, Yelp, Citysearch and Kudzu.
There are also other sites that have home service contractor reviews:
Home Advisor (formerly ServiceMagic)
Social Networks like Facebook, Twitter and LinkedIn
Now that we are monitoring your reputation we need to understand the correct practices in dealing with any negative publicity.
How Not to Respond to Negative Reviews
So you've done a search online and found a negative review – or you've received an alert from our services.  Now what?
Dealing with bad reviews is often not an easy task. This is especially true if a complaint is very inaccurate and inappropriate or outright fraudulent. After all, your home improvement business prides itself on
 Providing great customer care and high quality.
One of the worst things to do is to respond in a negative manner. It not only creates a wall between you and the reviewer but it leaves a negative impression on anyone who reads the review and your response (many of whom might be potential clients). Negative responses can escalate faster on the Internet and reach a far bigger audience than intended.  So, use caution, if you are offended by the review then it is best to wait a moment, collect your thoughts, gather any and all information regarding the client and start processing how it may have gotten to this point.  This way you respond in a rational manner. Tone and subtle meaning are very difficult to get across online.  Adding emotion to the mix almost guarantees a response that will portray less professionalism than intended.  Remember a negative review is also – in most cases – a cry for help.
Steps to Take
The first question to ask… can you identify who this client was?
If yes…
OK, you've gathered the information you need to address your client's concerns specifically, logically and in a non-confrontational way.
Now – call your client.  If they do not answer on the first call – follow up your VM with an email.  Both your VM and email express your concern and your willingness to 'make it right'.  I recommend calling and
emailing for up to a week (minimum 3 days).  Each message tries to address a different solution or outcome.  You are looking for your client's trigger (their cry for help).  The phone is always best – but the email is helpful in providing direct contact info.
In most cases, a responsible and understanding client will respond during this time.  Resolve the issue of course – but only after it's been satisfied make your client aware that you will be posting a response to their review detailing what you did so others will see your commitment to customer satisfaction.  It is key NOT to ask the client to remove their review – however, if they offer to – agree.
If you are unable to identify the client OR your week of calls and emails did not yield contact with the client…
You're no doubt frustrated at this point.  Take a deep breath and we'll help you make a plan of action.
The first step is to start crafting a reply we can post.  Our goal is to not point fingers, we will detail our 'side of the story' including your efforts to 'make it right'.  This is where we turn a negative into a positive.
It's Important to Have a Management Plan for Negative Reviews
The best way to deal with bad reviews is to be prepared beforehand.  As we mentioned earlier, you need a monitoring solution so you know when you receive a review that is not flattering.  Next, a home improvement contractor should have a plan on how to respond to any less than ideal reviews.  If you do not have a plan then start one today.
A little time invested in making a plan can save you a world of trouble later. The plan should include policies and procedures for negative reviews. There are several tips and suggestions that can be included in the plan.
If you are upset about the review then wait to respond so you don't overreact.
Pretend to be the customer for a moment or two, that way you have their perspective.
Research the facts about the situation to find out why the customer is complaining. Make sure you have all the information before you come to a conclusion.
If you made a mistake and feel that you owe your customer an apology then do so promptly. Admit that your company was wrong and offer to make amends.
Never threaten the reviewer or the review site. Everyone has the right to express their opinion and the review site is legally protected (by Section 230 of the Communications Decency Act).  If you
 feel that the allegations are unjust then it is advised to consult an attorney before taking action.
More Tips on Handling Negative Reviews
Responding to reviews is a great way to establish rapport with your customers. It gives a home service contractor the opportunity to discover and resolve problems plus create a positive impression. While outside the scope of this article, you are always free to respond to positive reviews.  This is beneficial for your company, the reviewer and potential customer.
However, every response to reviewers needs to be approached with care.  Even your best intentions may not come across as planned.  Professionalism is the key.
Respond to the client in a polite and professional manner. Never be rude and always show that you care and want to fix the problem
Literally, show the client that you want to fix the problem. Actions do speak loudly. Email, call, or send a certified letter that describes to the customer how you are trying to remedy the situation
A person of authority in your company should contact the reviewer. That way, if any decisions are made they can make changes immediately. Clients will get frustrated and sometimes angry if they have to go through multiple people to get a resolution.
If the problem is still not resolved or you do not receive a response within the timeframe allotted then create a well-written response and post it where the review was written. Remember to be polite and professional. Never point fingers even if the review was rude.
In your response to the review tell your side of the story by describing how you tried to fix the problem, how many times you contacted the client and your proposed solution to the problem.
The home service contractor's goal is to post a reply that shows you are listening, that you care about the customer and that you want to resolve the problem. Describe what you have done to try and fix the situation, why you are reaching out and how you tried to satisfy the client. Your intent should not be to discredit the reviewer but to let others know that you care.
Can Bad Reviews Really Increase Sales?
A less than perfect review alone is not bad.  In fact, as a home service contractor, you can turn the negative review into a positive outcome; with a proper response, they can definitely be beneficial. It is an opportunity for a contractor to turn the negative into a positive and create an informative review about their company. Customers love information. It helps them decide if your company offers what they need.
Customers are far more apt to call a contractor if they have good reviews.  However, when it comes to your prospective clients, they're looking for an accurate and authentic representation of
what to expect if they choose to work with you.  Internet-savvy potential customers may be reluctant if all your reviews have 5-star ratings. They may assume that the reviews were paid testimonials and not authentic.
When potential clients see a combination of ratings then they are more apt to trust the reviews. In truth, a balanced combination of positive and negative reviews shows the most credibility.  Plus, responding to negative reviews appropriately gives the reader a positive sense about your company by showing that you care.
Should you "get rid of" Negative Reviews?
Unless a review is proven to be completely false (as in the case where a competitor makes disparaging remarks), the only person that may remove a review is the original reviewer themselves.  Any service claiming that they can remove bad ratings from a review site such as Yelp or Angie's List is likely making a false claim.
Turning Bad Reviews into Positive Experiences
The best thing a home service contractor can do is to continuously strive to provide excellent customer service and to learn from their experience. Even if a negative review is undeserved, the knowledge you gained will help you avoid similar interactions in the future. Sometimes even a bad review can help a business grow and give you more understanding about your customer's needs.  By turning bad reviews into positive experiences a home service contractor has the opportunity to give more useful information to potential customers.
Per Click Suggestions for Service Contractors
» «
Sweet 16 Review and Local Business Sites
DOMINATE
LOCALLY
Service Providers
Trust LeadsNearby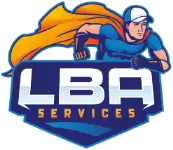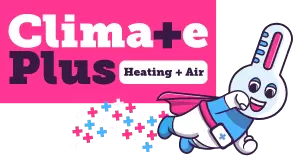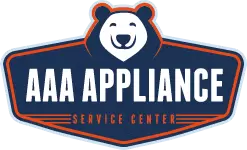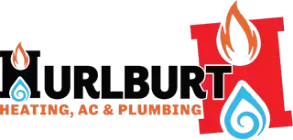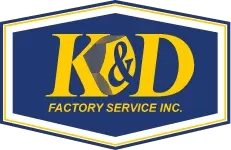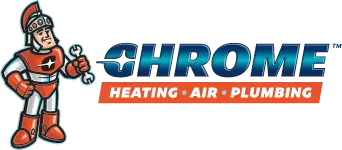 DRIVE RESULTS
/
25 Minute Consultation