Mister Sparky Florida Success Story
New Online Strategy Increases Conversions By 327%
Already serving four locations throughout the sunshine state, Mister Sparky Florida began venturing into a fifth location when the company realized it needed some digital marketing help in early 2017.
The challenge? Driving more leads from all of its service areas, which included Sarasota, Fort Myers, Tampa, Pompano Beach and, now, Miami. Multiple issues plagued Mister Sparky Florida's online marketing efforts, but three problems stood out:
The organization needed to improve its organic search rankings.
The company's website needed to better convert visitors to leads.
Mister Sparky Florida needed a better presence in all of the cities it serves.
Thankfully, an employee at the company already had the answer: contact LeadsNearby. As a former user of LeadsNearby solutions, the employee championed our electrician marketing agency's ability to both drive new traffic and increase the website's conversion rates.
The company had just begun to start building its brand offline with print advertising, radio commercials and community involvement. To complement those efforts, LeadsNearby quickly developed a comprehensive digital marketing plan to not only help Mister Sparky Florida solve it's three main problems but enable them to succeed on an entirely new level.
"The LeadsNearby team is always very helpful and willing to provide their experience, insights and suggestions on how to enhance our business," says Michelle Koepp, Marketing Manager, Mister Sparky Florida.
Driving Organic Traffic
During the first half of 2017, Mister Sparky Florida, a franchisee of Houston-based Mister Sparky, received most of its new customers by using pay-per-click advertising. Being too cost-prohibitive to maintain long-term, management sought a solution that would drive more customers to the Mister Sparky Florida website.
The company found magic when LeadsNearby suggested the company's electricians use Nearby Now to publish short job summaries to the website for all of the jobs the electricians tackled each day and generate new five-star reviews from their happiest customers.
How Does Nearby Now Increase Local Search Rankings?
Each time a Mister Sparky electrician is at a job site, the electrician uses the Nearby Now app on his or her device to perform a "check-in". The app captures the location information and pinpoints approximately wherein the company's service area the technician has performed the work. Using natural keywords and job specifics, the Mister Sparky electrician describes the problem being solved. Nearby Now automatically adds the completed check-in and geo-location information to the Mister Sparky Florida website to show visitors where the company works each day and what its electricians are doing. This dynamic content gives the site better local search rankings for vital keywords in all of the cities Mister Sparky services.
After the check-in, the Mister Sparky electrician is given the opportunity to send a review request to happy customers. The electrician sends the review request via email or SMS using Nearby Now via ServiceTitan. The customer provides the review whenever it's convenient on their own device. The customer can write a review on Nearby Now, Google My Business, Facebook and more! Nearby Now reviews go directly to the Mister Sparky site as dynamic content. All reviews show future Mister Sparky customers the good work that the employees do.
Because using Nearby Now became mandatory for each electrician, the company began to build dynamic website content for each of the 115 individual cities in the five main areas that Mister Sparky Florida services.
Using Nearby Now's intelligent Review routing, the company also began to earn more reviews on its Google My Business pages. The number of check-ins and reviews increased dramatically from March 2017, the first full month Mister Sparky used Nearby Now, to February 2019.
| | March 2017 | February 2019 | Percent Increase |
| --- | --- | --- | --- |
| Check-ins | 28 | 1268 | 4428.57% |
| Review Requests | 28 | 744 | 2557.14% |
| Google Reviews | 5 | 88 | 1662% |
| Nearby Now Reviews | 5 | 175 | 3400% |
This had a dramatic impact on rankings.
"We have seen an increase in our Google reviews, rankings and overall call volume since partnering with LeadsNearby," says Koepp.
Between June 2017, when LeadsNearby began tracking Mister Sparky Florida's rankings, and February 2019, the site's number one search results for high-quality locally searched keywords increased 3250%.
That success also boosted the traffic coming to the site from those search results. New organic visits increased by 271.2% during the same time period.
| | June 2017 | February 2019 | Percent Increase |
| --- | --- | --- | --- |
| Number One Rankings | 24 | 804 | 3250% |
| Top 10 Rankings | 309 | 3425 | 1008.41% |
| New Organic Visits | 309 | 1147 | 271.2% |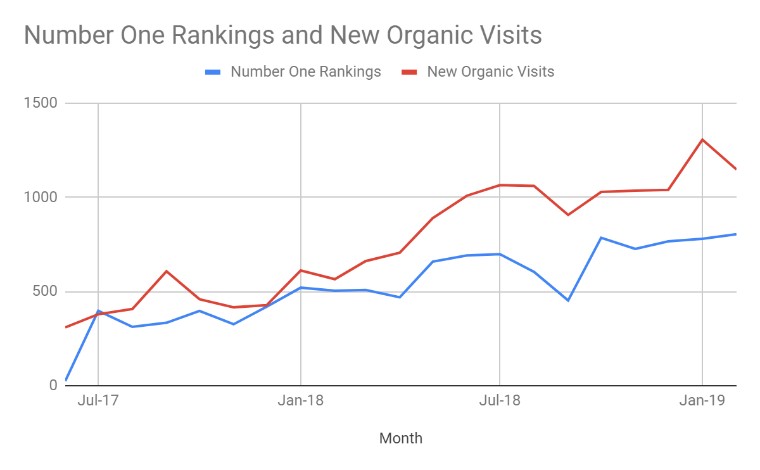 Converting Traffic to Leads
Mister Sparky Florida's top priority was to get new leads from the website. When the company started using Nearby Now in March 2017, LeadsNearby knew it would solve half of the problem—getting fresh visitors to the website from each city that it serves.
Tackling the website was next. By June 2017, LeadsNearby had built Mister Sparky Florida a brand new, user-friendly site that focused on getting those new visitors to convert.
In addition to a new conversion-oriented design and navigation flow, three main elements stood out on the new website:
Zip Code Finder
Scheduling Integration with ServiceTitan
Chat-Enabled Conversations
Zip Code FinderThe first hurdle to overcome was organizing the large number of cities Mister Sparky Florida serves. While the team has done check-ins for nearly 115 cities, the company's franchise agreement dictated that Mister Sparky Florida was only permitted to work in certain zip codes. It wasn't a small number of zip codes either. Mister Sparky Florida needed to keep track of almost 600 zip codes.

While website visitors needed an easy way to determine what specific cities and zip codes the company covered, Mister Sparky Florida needed an easy way to ensure the website—and subsequently booked jobs—did not wander into other Mister Sparky franchise territories.

To reconcile this disparate data, LeadsNearby created a zip code finder for their site. When a new visitor comes to mistersparkyflorida.com and enters his or her zip code, the person is taken to the city page that corresponds to the zip code entered. When the visitor clicks on the city page, he or she sees the Nearby Now check-ins and reviews for that city plus a local phone number. The local phone number helps Mister Sparky Florida track where the lead originated.

Because Mister Sparky Florida continues to grow, LeadsNearby easily adds new zip codes to the zip code finder when necessary.

Scheduling Integration with ServiceTitanAnother goal of the new mistersparkyflorida.com website was to streamline the workflow from lead to scheduling. When LeadsNearby built the website, the developers integrated the forms directly with Mister Sparky Florida's dispatch software, ServiceTitan.

A visitor completes a form and chooses a day and time that works best for his or her electrical service. The information goes directly into ServiceTitan, which notifies the appropriate Mister Sparky Florida office of the new booking. The CSR calls the client to confirm the appointment or make any necessary schedule adjustments due to availability.

Chat-Enabled ConversationsAnother conversion point is the prominent pop-up bar that appears at the bottom of the site as you scroll down each page of the site. The bar, although subtle, enables visitors to call, schedule or chat with a representative.

The purpose of this bar is to enable visitors to connect with Mister Sparky Florida in a way that they are comfortable. As more and more consumers want to have simple, direct text-like conversations that help answer their questions, Mister Sparky Florida's chat leads have increased 1800% from June 2017, the first month of the new LeadsNearby-developed website, to February 2019.

These chats make conversions easier because CSR follow-up calls are shorter and more profitable.
Given the success of the company's offline branding efforts and these three online tools, Mister Sparky Florida's conversions have increased 327.36% from the new site's launch in June 2017 to February 2019. October 2018 even saw a 474.53% jump in conversions.
| | June 2017 | March 2018 | February 2019 | Percent Increase |
| --- | --- | --- | --- | --- |
| Calls | 44 | 84 | 316 | 618.18% |
| Forms | 62 | 71 | 119 | 91.94% |
| Chat | 0 | 38 | 18 | 1800% |
| Total Conversions | 106 | 193 | 453 | 327.36% |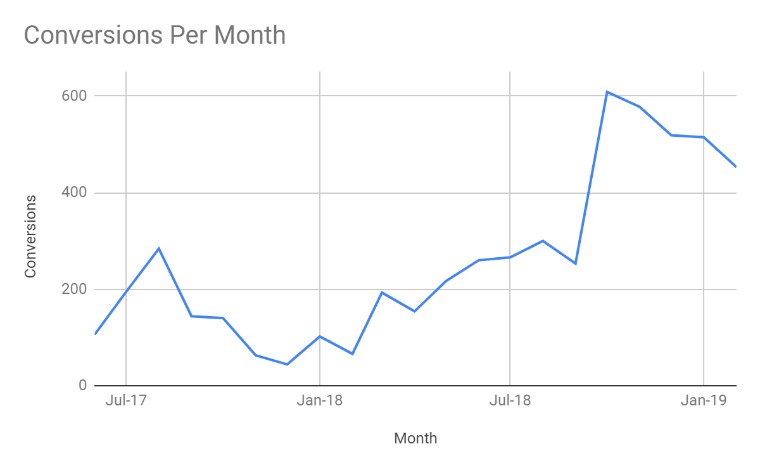 Social Media Focuses on Cities
While Nearby Now coupled with the new website helped increase Mister Sparky Florida's local organic traffic leads, the company needed a better social presence in the other areas it served. In 2017 their social media presence focused on Sarasota and Tampa while the areas of Fort Myers, Pompano Beach and Miami saw less exposure on Facebook, Instagram and Google My Business. Company managers wanted to change that to engage with local customers and followers from each specific community.
The solution? LeadsNearby created satellite social media profiles for these other areas and used them to build up the company's following. Mister Sparky Florida's social media presence now includes hyperlocal pages for each community:
Mister Sparky Florida: The existing profiles that covered Sarasota and Tampa.
Mister Sparky Southwest: New profiles covering Fort Myers and surrounding areas.
Mister Sparky Southeast: New profiles covering Pompano Beach and Miami.
Mister Sparky Central: New profiles that covered the additional cities of Orlando and Ocala, which the company added to their service areas in May 2018 and September 2018 respectively.
Each new profile was a combination of LeadsNearby-generated content as well as local content and images from each specific regional office. This localized content helped the social media profile resonate with local customers in that area and increase traffic to the main website.
To bring in more website traffic from a city or region that may be underperforming in a given month, LeadsNearby ran social media ads and promotions on the given Mister Sparky regional social properties.
The result has been an increase in traffic to the Mister Sparky Florida website from its regional social media properties. From June 2017 to February 2019, that traffic increased by 1689%. The month before, in January 2019, the traffic increased by 3189% from June 2017.
| | June 2017 | January 2019 | February 2019 | Percent Increase |
| --- | --- | --- | --- | --- |
| Social Visits | 9 | 296 | 161 | 1688.89% |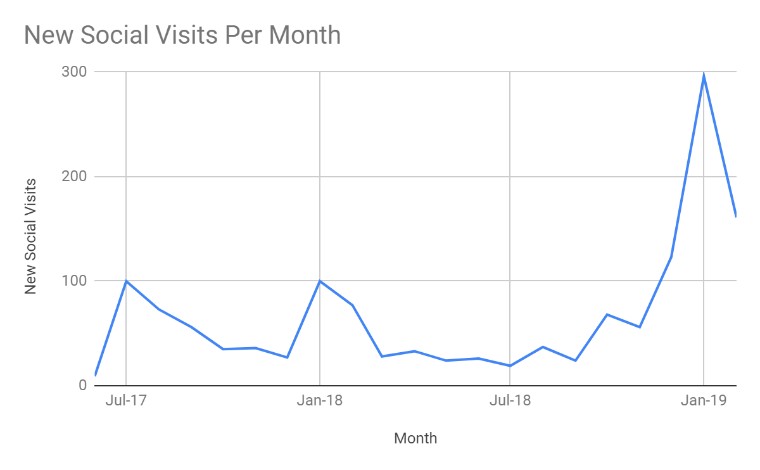 Continuing the Upward Trend
The results of the Mister Sparky Florida program speak for themselves. Rather than treat each other as a vendor-client, the relationship between Mister Sparky Florida and LeadsNearby is a true partnership where there was an equal exchange of strategy, education and execution on both sides.
"Jessica (Bermudez, LeadsNearby Client Success Manager) and the entire LeadsNearby team has been a huge help by acting as a partner to our business and helping implement our ideas and strategies," explains Keopp.
This partnership and its resulting success was only made possible by Mister Sparky Florida's willingness to:
Use the Nearby Now program continually.
Trust LeadsNearby's website expertise.
Connect with LeadsNearby weekly about marketing.
Make adjustments to the company's social media presence.
As the partnership between LeadsNearby and Mister Sparky Florida has grown more and more successful, the company has launched and expanded its Miami location and added new locations in Orlando and Ocala, Florida, as well as Birmingham, Alabama.
TE Certified Success Story
» «
Northwest Fire Systems Success Story
DOMINATE
LOCALLY
Service Providers
Trust LeadsNearby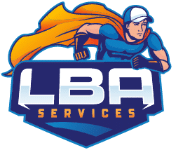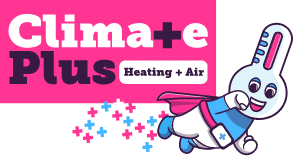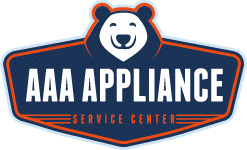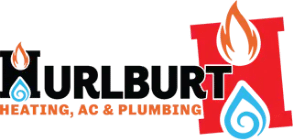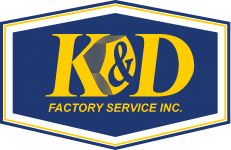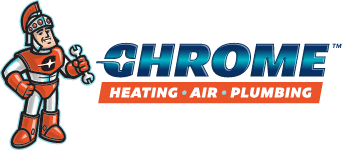 DRIVE RESULTS
/
25 Minute Consultation