An experienced approach and clear communication led to a steady rise in Top 10 Google search result rankings and the client growth that City Fire was seeking.
"Our relationship with LeadsNearby and Nearby Now has allowed us to dramatically expand into our local areas. We're also very proud to show our website to people." Gerry Stumm Jr. – Owner of City Fire Inc.
KEY RESULTS
136% BUMP In New Organic Website Visits
314% BOOST In Website Conversions
180% JUMP In New Website Visits From Desktop
218% INCREASE In New Website Visits From Mobile
Strategy for Success
Their previous site had hardly any traffic and they needed new customers quickly. A multi-pronged strategy including a newly designed website and Reputation Building services powered by Nearby Now gave City Fire the advantage they needed to dominate their local market.
Gerry Stumm Jr. notes "I like that the LeadsNearby team is always pushing forward with new ideas and strategies. The communication between us is great."
City Fire's Top 10 Rankings for Google Search Results From April 4, 2017, through August 9, 2019.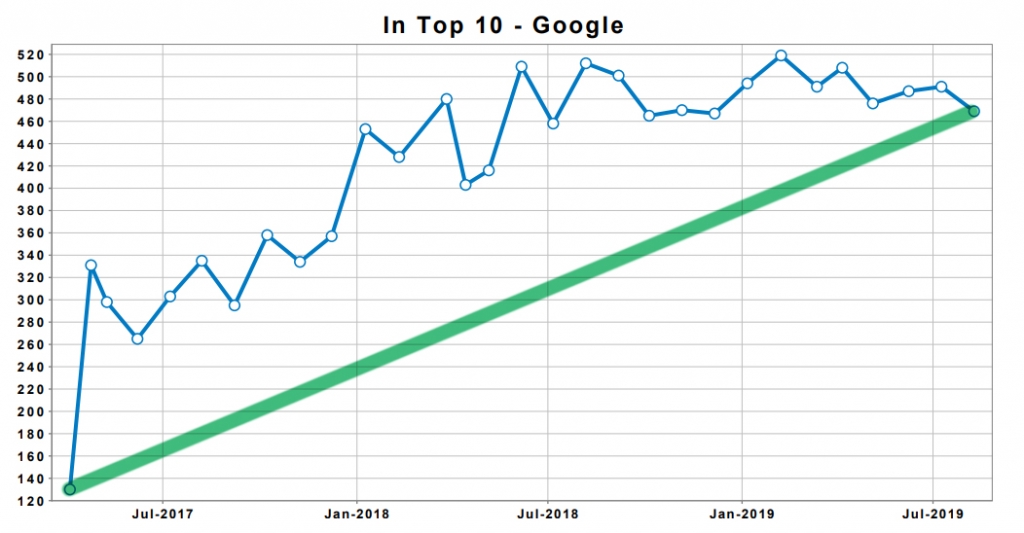 Additional Takeaways City Fire succeeds because it:
Is dedicated to 5 Star customer experiences.
Has a great working relationship with LeadsNearby.
Uses Nearby Now for review collection.
Relies on LeadsNearby to stay in front of customers.