ASA Boosts Its Online Brand & Web Presence
Part I: A Website Made For Growth
Georgia-based fire safety company ASA Fire Protection needed a more effective marketing strategy to reach new customers. ASA wanted to improve its online presence and how customers and prospects could interact with the online brand.
KEY RESULTS
3186% BOOST in Number One Rankings
580% JUMP in Website Conversions
220% INCREASE in New Organic Website Visits
548% BOOST in New Desktop Website Visits  
*Results tracked over a 3 ½-year period.
Strategy for Success
The foundation of ASA Fire Protection's new marketing effort was a newly designed website that launched in April 2016. With a 3000+% increase in number one rankings and a nearly 600% boost in conversions, the company's book of business was steadily growing. 
ASA's Top 10 Rankings for Google Search Results From March 14, 2016 through September 6, 2019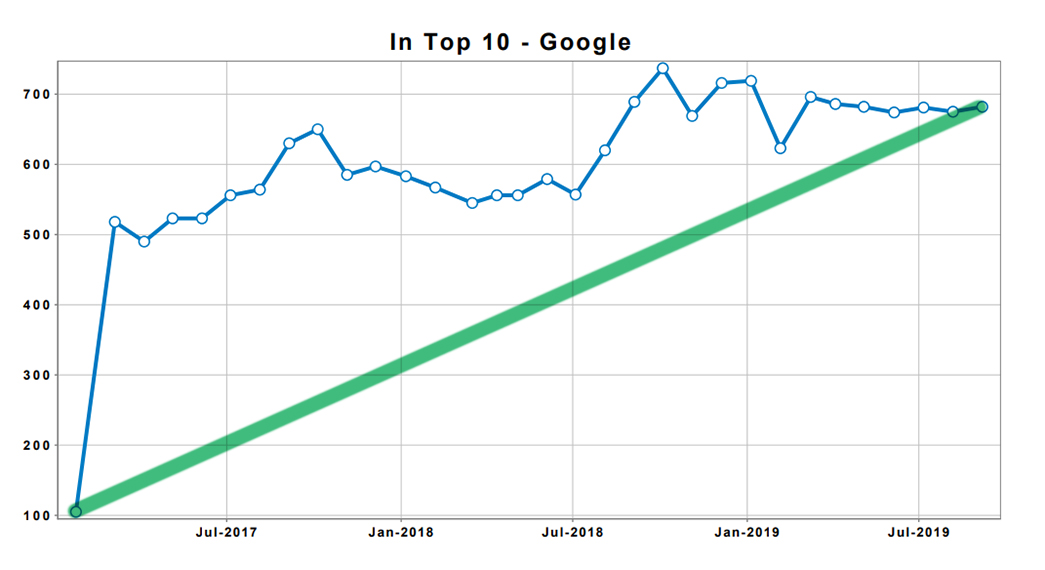 Part II: Email Marketing Brings Multiple Benefits
Closing Quotes Automatically

ASA Streamlines Operations & Captures More Revenue
With more business pouring in from its new website and online brand, Georgia-based fire safety company ASA Fire Protection wanted to streamline its business operations. The company needed an automated way to re-engage with customers who had received, but had not yet approved, a quote for work. In order to close more of those estimates, the company's office staff had been calling each prospect one week after providing the quote to try to book the revenue.
KEY RESULTS
9.1% Conversion Rate for First Quote Reminder Email
8.7% Conversion Rate for Second Quote Reminder Email
$84K In Captured Revenue from Quote Reminder Emails
*Results tracked over a 45-day period.
Strategy for Success 
To alleviate the expensive manual burden on ASA's team, LeadsNearby created an automated email process to touch base with the customers within days of receiving a quote. LeadsNearby pulled customer data from Service Trade, ASA Fire Protection's field service software. If quotes are still open after a certain time frame, customers are reminded via automated emails. This strategy has helped ASA improve their quote close rates while reducing the number of calls the office staff needs to make.
In Less Than 2 Months, The Email Strategy Resulted In: 
A net revenue of $51,668.54 and a conversion rate of 9.1% for the first email

A net revenue of $32,654 and a conversion rate of 8.7% for the second email
*From Sept. 13, 2019 to October 27, 2019