Google Posts: Why It's Important To Your Business
The Benefits of Google My Business Post
Google Post helps you to advertise your brand, products, sales, specials, events, and offers — for free on your Google My Business (GMB) listing.
These Post can help you reach more customers and entice them to interact with your business directly from Google Search. Improve your audience's experience with videos and photos and provide information right when they want it.
Your posts will appear on Google services across the web, like Maps and Search and will show up in your local GMB knowledge panel/graph. They must comply with Google's policies to appear.
Google has said that Google Post have no measurable impact on rankings.
But there are additional benefits showing that Google Post can and will improve CTR, engagement and your overall brand if used effectively which will lead to more LEADS for your local business.
GMB Offers Several Types of Posts
"What's New" Post
This is the most versatile Post because you get to decide "what's new" with your business. It can provide any general information about your company, like photos, videos, descriptions, or sharing new services.
Event(s) Post
Use this to tell people about an event you're hosting. This includes:
Event name
Dates/times
Event details
Event link
Offers Post
This is similar to the Event type. Use this to communicate sales or offers for specific products.
Products Post
Tell customers about product features, benefits, and details.
Covid-19 Announcement Post
Use this to post critical updates concerning Covid-19 protocols (business changes during the pandemic) in your area. These are given extra visibility on your listing. If you have a temporary change in hours – use this to tell people.
Google Post Best Practices
Use CTAs – Google offers the following types of CTA options: Learn More, Order Online, Book, Buy, Sign Up and Call Now. You'll definitely want to ensure that you link to an effective landing page. You shouldn't link to off site content.
Post Frequently – continually post fresh content for them to show up on your GMB Listing.
Post when your audience will see them – take some time to think about your audience's habits, time zones, commuting schedules, etc. This goes for online as well as real-world habits.
Action Posts – if you have a new product that just came in, or a sale going on, these posts focus on asking users to take a particular action (e.g. check out a product or contact the business).
Branding Posts – these  posts give your customers a peek into your company culture, or work to spread your brand's message. If you have a weight loss service, then this could be a motivational post to stay focused and not cheat.
Blog Previews – if you have an active blog or resource section, then you can use Posts to share a preview of new resources as they are posted. The post would then send people to the full article on your website.
Review Showcase – the reviews you've received are assets and showcasing your best ones in a post is a great way to get more exposure.
Guidelines To Follow
These posts (with an exception of events) expire after 7 days (Google could change this in the future if they see the benefit of keeping a post longer than 7 days).
While some post types have character limits, aim to keep things short and direct here.
The first 7 or 15 words will show up in the preview in Search. Users will have to click to read more, so get your message across as quickly as possible.
Try to avoid going longer than 300+ characters, unless you have a very good reason.
If we want to track how these Posts are doing use UTM parameters for your links.
Tip: Hashtags don't work on Google. It's not really a Social Platform. But you can add emojis and they help your post stand out a little bit but make sure that they are "on-brand" if you use them.
Google Post Images
Using your own photos is always the best option. If you have location services switched on your phone – then all of the geo-data is automatically added when you take them and add them to your Post.
There is no need to Geotag images…Google strips this data anyway and it has NO ranking benefit. 
The photos and videos you upload for your posts should be professional-grade, or as close as you can manage. The higher the quality of the image the better. Most mobile phones today can accomplish this.
Take the time and effort to show your best images and photos in order to turn searchers into customers. If you're not confident in your photos, or don't like the way your business is presented – then this is actually a signal that you need to focus on improving your actual customer experience.
Which GMB Post Perform Best?
The GMB Post types that normally receive the best performance were about specials or discounts.
If you use a Call to Action (CTA) your post can be linked to a page on your website and these post get clicked more often. Without a CTA people cannot get any additional information.
COVID Posts performed the best in tests because they appear higher up in the local knowledge panel.
Posts with Titles will perform better. Just don't use ALL CAPS.
You can use emojis for Posts. Like everything else if used effectively they normally get more clicks and conversions.
Tips for Google My Business Post
Post regularly
Make it relevant
Use high-quality pictures or videos
Keep the text short
Include keywords in your posts (what topic are you concentrating on)
Optimize your landing page
Google is always charging things and Post are no different. One day you'll see something that you can do and the next it's replaced by something else. Don't worry about what Google will change because that is the one thing that Google does…change. Focus on providing the best information for people looking for your service or products while taking advantage of Google Post.
Stay on-top of the most up-to-date features about Google and contact LeadsNearby if you need any help navigating Google Post.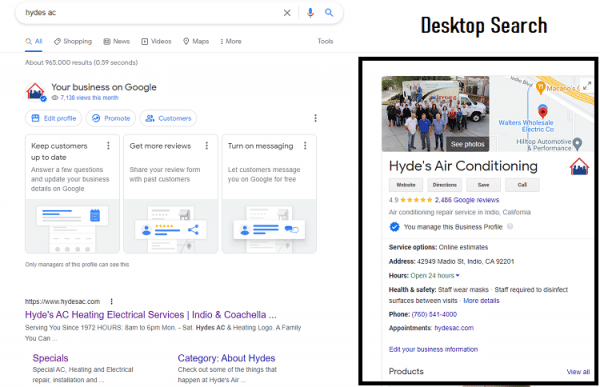 As the bedrock of your GMB account, you need to OWN and maintain your listing. You, the owner of your company, not some Marketing or SEO Agency. YOU HAVE TO OWN IT!!!!
Not only do you want to stand out from the local competition, you want to provide enough info so that customers can become familiar with your business. You also want to give Google the information that they are requesting in your Profile. Make sure you fill out every detail about your business within your Profile so Google will show your business information when people search for it.
Ensure that other listings do not exist for your business. Having multiple listings will detract from the organic search power of your one main listing. Once your Google Business Listing is accurate, you should start consistently using your Google Business Profile to reap the organic search results rewards.
Here are 5 Ways to Use It to Your Advantage & Get More Leads:
1. Create Google Posts
A Google Post is basically free advertising real estate on Google and provides a great way to entice searchers to choose your company. Posts should be used to generate interest in your company and can include:
What's New (company updates)
Events
Offers: promotions, specials and coupons
Products and Services
Employment opportunities
Posts can easily be made and published from your smartphone via the GMB Mobile App or from your desktop dashboard.
Your posts can appear in Google's search results based on a user's search and your post's content. A post can be viewed in your business's Knowledge Panel as well as on your Google My Business site (if you have one) and Google Maps (they can show in a lot of different Google platforms).
2. Publish Images Often
Searchers favor seeing photos when making decisions and so does Google. We know HVAC, Plumbers and Electricians don't take great images or what they can take images of is boring. But if you want to stand out from your competitors you need to make the effort to do this consistently especially on Google. Those that do will see improvements.
Google data shows that companies–such as local home service contractors–that add photos to GMB pages see a 35% spike in clicks to a website over companies that do not include photos. Brick and mortar stores who use photos see a 42% increase in requests for directions to their locations over stores that do not use photos.
Your potential customers will judge your business based on the photos that you add to your profile. Make them as professional grade as possible.
First impressions matter and picture is still worth a thousand words. The images that represent your business are very influential and key to your business "looking good" on Google. Images will help boost visibility, engagement and click-through rates for your Business Profile if they are well represented.
Conveniently use the GMB Mobile app to upload images of your techs providing service. If that's not feasible, upload new pictures at least once a month.
3. Make Sure to Check That Your Company Information is Correct
Google continuously updates information in your Business Profile and most of the time business owners may not even notice. Some of these updates happen directly from Google but other updates can be from any user. Your competitors can also update your information that may not be correct so it's very important to keep an eye on all the information that is listed on your Business Profile.
4. Encourage Reviews
Encourage and consistently get reviews on Google to help improve trust with customers. The reviews cost you nothing nothing and can help improve your brand awareness and trust for people organically searching for your business and services. Trust us people are looking at every businesses reviews. People who look up home service contractors in their area will be more likely to trust your business if they see you have reviews (the more the better) and those reviews show you provide 5 Star Service (or as close to it as possible) in your local area.
It will take a little work on your part but the ROI will be outstanding!!!
You can also intelligently "push" review request from your dispatch software if you are partnered with LeadsNearby. With the right review software, you can request a Google review from customers who are already logged into a Google account. Collecting more positive Google reviews works to better your star ratings for any Local Service Ads you may employ too. Use your Google Business Profile to view and manage these Google reviews.
5. Respond to Your Reviews
Respond to ALL your reviews, both positive and negative! Businesses that respond to reviews are seen as more trustworthy than businesses who don't. Don't miss this important opportunity. Responding to reviews will support trust-building. It will give you an opportunity to humanize your business, show customers you care, and demonstrates professionalism which will help your business stand out from the crowd. It shows you value your customers and the feedback that they leave about your business too.
When responding, keep in mind that your responses are public for everyone to read.
Remember any legitimate business will receive a few negative reviews. When you respond to them be proactive and reach out to those customers to apologize and empathize (never make it personal) quickly. You'll want to keep your message short and courteous (even if you disagree with the reviewer).
How to respond to negative reviews:
Respond in a timely manner. Customers will appreciate a prompt response.
Stay calm, professional and civil. Never lash out and avoid taking the review personally.
Understand your customer's experience with your business before responding. If someone mentions a problem with a product or service, investigate to see what may have gone wrong. Be honest about mistakes made and steps you've taken (or will take) to remedy the situation.
Apologize when appropriate but don't take responsibility for things that weren't your fault. Be honest and open if you made a mistake.
Offer to talk it over. If this is the first you're hearing of the complaint, invite the customer to email or call so that you can try to sort out the matter with them.
Show that you're authentic and genuine. Sign off with your name (the owner or responsible party) to show you're taking the matter seriously and that a real person is listening.
The way you respond to a negative review will say a lot about your business.
While you may want a negative review to disappear from your Google Business Profile, Google won't remove a review unless it violates their content policy by including something like fake, illegal, or offensive content. In our opinion a couple negative reviews proves you are a real business too. No one get's all 5 Star Reviews and if they do then something isn't right.
Update (November 2021): Google My Business is now Google Business Profile
Google My Business now known as Google Business Profile as Google migrates GMB features to Maps and Search.
Google renamed Google My Business to Google Business Profile in early November 2021. It is bringing more of the business profile management out of the Google My Business APP and directly into Google Search, Google Maps and those respective apps.
Google over the years has changed the name from Google Local to Google Places to Google+ (Local) to Google My Business and now Google Business Profile.
It seems Google is trying to encourage businesses to manage their single listings directly on Google Search or Google Maps, either via the web interface or mobile apps. You may still be able to use your GMB Dashboard but that may be phased out if you only have 1 listing to manage in the future.
5 Tips To Get the Most From Your Google Business Profile (GMB)
» «
Google My Business Short URLs Make It Easier For Contractors to Market
DOMINATE
LOCALLY
Service Providers
Trust LeadsNearby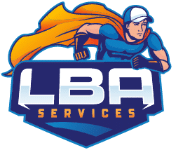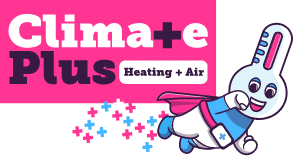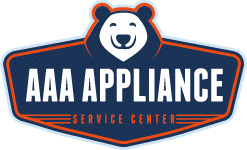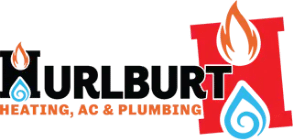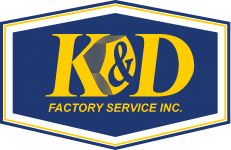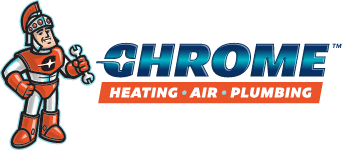 DRIVE RESULTS
/
25 Minute Consultation