When It Comes To Revenue Goals, You've Gotta Have A Plan. Do You Have One?
Sometimes If You Want To Get Started, You Have To Begin At The End
We know, we know. That heading sounds like something you'd read in a fortune cookie. But stay with us here. We're about to help you peer into the crystal ball of your company's future - so you can decide how to build success today. 
But before we get to that, we've got to talk about the importance of a plan. Having a plan to reach your goals might be the most important thing that you do for your company. The ideal plan will have the structure you need to make sure you hit every landmark on the road to success, but also give you the flexibility to change up things that aren't working or try new ideas when the lightbulb lights up. It's the literal backbone of your business, and it's not something you can ignore - though sadly, many companies do. Don't be one of them.
Create The Plan - Then Stick To The Plan
When you start a home services company without a plan, one of two things tends to happen. One, you wind up growing so quickly you can't sustain it and it collapses under its own metaphorical weight. Two, you become stagnant and settle into the same old patterns and the same old level of revenue with no growth or innovation. 
With LeadsNearby, you'll work with your CSM to develop your marketing plan - and it's important that you know the plan is different for everybody. We don't do anything to some nebulous "industry standard" - every solution we offer is tailored to your company, and we'll never sign you up for something you don't need. 
But it's important to remember that marketing is an active process. If you're looking for aggressive growth, you need to be committing anywhere from 3% to 8% of your yearly revenue into your marketing efforts. Can you imagine spending that kind of money on something and not checking in every once in a while? You should look at your revenue goals and marketing plan constantly. Your marketing company (that's us!) should be looking at them constantly. We've even had one client tell us they put their revenue goals on their phone home screen. For success, you have to keep your eye on the prize. What follows are a lot of great ideas for hitting your monthly, quarterly, yearly and even longer goals, but if you aren't always working toward them, they aren't worth the bits storing the document.
Your Five-Year Goals
We mentioned earlier that you have to begin at the end. Well, here it is. Where do you want your company to be in five years? Once you've determined that, everything else can fall into place. Some people want to grow a company into such value they can sell it to fund their retirement. Some want to build a legacy they can hand down to their children. Do you want to be up to 10 trucks? Do you want to be up to $10 million in annual revenue? The answer doesn't matter, as long as you have an answer.
Once you determine a goal, how do you achieve it? There are things you should be doing, every single day, to hit that five year goal. Check your profit and loss statements. Look at the number of jobs you're doing - are you hitting your pals there? What service areas have you had an eye on - and how can you break into them? PriMO can help you here. Are you making adjustments when things aren't working? You have to decide what victory looks like to you - then work every day to achieve it.
Your Yearly Goals
Here's where things start to come into more focus. Make a yearly marketing and business plan that takes all the ups and downs that twelve months can bring into account. When is your business in highest demand? When are you in shoulder season? Set up a series of big landmarks over the course of the year, and then determine how you're going to hit each one. Say you want to wrap all your vehicles in new branding come October. What do you need to do? Figure it out, and plan for it in the nine months before. Are there tax credits people can get on a new HVAC system? Do a push for installations before the IRS comes calling.
Every business is different which is why you need a partner like us to come up with what will work best for you. But even the most ironclad yearly plan must be flexible - if you don't expect the unexpected, it will steamroll right over you (COVID, anyone?). So review the plan regularly as the year goes on and think about zigging where you'd planned to zag.
Your Quarterly Goals
Be proactive. That's the key. Do you want to use paid advertising? Then use it - make sure the ads are targeted to the best opportunities and are going out appropriately. Want to find some new business? Go looking for it. Simply having marketing won't make the phones ring - as we said before, it is an active process, and that activity starts from the top and works its way down. 
Partner with your marketing company, your technicians, or whoever else is willing and let them help hold you accountable. Because the biggest sin you can commit here is being reactive instead of proactive. Proactive companies navigate the rough waters of entrepreneurship to find clear skies on the other side. Reactive companies sink to Davy Jones' locker.
Your Monthly Goals
This is where things get simple - if you've worked hard at the rest of the plan. It's almost more of a task list at this point. Get those postcards sent out! Cover that neighborhood in door hangers! Follow up with all your open estimates and offer discounts to close the deal! Engage in some fun guerilla marketing! You should have clearly defined things to work on with clearly defined expectations and clearly defined targets. It may seem easy at this point - but that's because you've done the challenging work. You've joined with your marketing partners, meticulously deciding on all the steps you need to get there - with a little wiggle room for adaptation, of course.
It's Dangerous To Go Alone - Take Us!
We understand that some of this might not be in your area of expertise - and that's why LeadsNearby is here. We take some of that strain off of you so you can focus on the day-to-day of running your business. We'll guide you along, help you formulate the strategy, and (usually) gently nudge you back on the path when you stray. That five-year endpoint will be here before you know it - so the time to start working toward it is now. Send your CSM a message online or give them a call at 919-758-8420 and start getting your plan in place.
Using PriMO To Achieve Your Long-Term Scaling Goals
» «
Money Making Tips For Surviving Shoulder Season
DOMINATE
LOCALLY
Service Providers
Trust LeadsNearby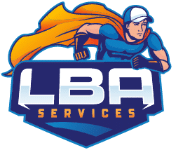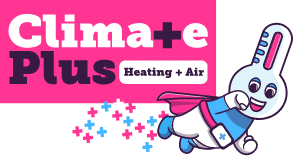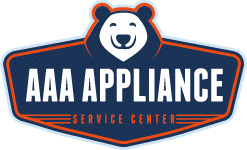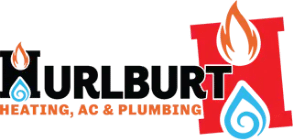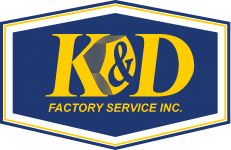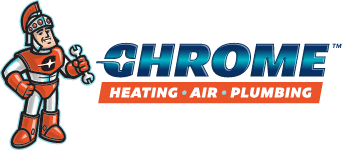 DRIVE RESULTS
/
25 Minute Consultation