User Intent VS Brand Visibility
Latest Google Move Could Make Small Businesses Invisible
When Google confirmed last month that it is removing paid ads from the right side of its search engine results page (SERP), industry analysts interpreted it as yet another step toward the ever-evolving goal of improving the user intent.
But it's the smaller local service providers who are most likely to feel the pain of this latest change. Put simply, it gives small businesses less of an opportunity to compete for search traffic for two reasons:
1. The number of organic listings above-the-fold has shrunk
2. The capability to compete on PPC has also decreased
The diminished lead opportunities is like a lesson in entry-level college courses:
Macro Economics 101
While Google provides an important service, it's still a business. With its black box bidding system and zero insight into keyword prices, the company KNOWS this change will substantially increase revenue. The side ads gave Adwords buyers flexibility in terms of bid rate. Removing the ads drives up the cost of the placements at the top of the SERP.
In macro-economics terms: significantly decreasing the supply curve in the face of an unmovable demand curve, Google has maximized its revenue. Adwords buyers will be forced into much more drastic bidding wars due to scarcity; advertisers with minimal budgets will likely be excluded.
Advertising 101
It's been heavily reported that the paid ads on the right side of Google's SERP had low click through rates. While that's true, eliminating these ads altogether has inadvertently reduced the number of potential "views" a brand can get.
A fundamental marketing adage is the Rule of Seven. Prospects need to see or hear your marketing message at least seven times before they recognize it, remember it or take action from it.
Essentially, without the opportunity to be listed high on the SERP, many brands will become invisible.
Alienating the Little Guy
This is the latest in a series of changes that Google is making that will effectively sweep smaller businesses from the SERP altogether. We introduced two other Google changes to you in October.
Map Pack Changes: Late last year, Google began to incrementally reduce the Map Pack of relevant local businesses from seven results to just three. Clearly, the direct result is the loss of visibility for many companies.
Home Services Ads: Starting as a beta test in San Francisco and other U.S. metro areas, Google's Home Services Ads replace the Map Pack altogether for local service providers such as locksmiths, plumbers and handymen. This signals a transition from their non-paid space to a paid space.
Your Best Shot to Be Seen!
So what can small businesses do to keep from being invisible without spending a fortune on ads? Work on your organic search presence. There are three main pieces to this process:
1. What do you say about yourself?
Build your organic presence with a search-engine-optimized, user friendly, conversion-oriented website. In it, include unique content that fully describes your products and services. Then use a tool such as Nearby Now to add real-time, geo-located content about each job you do throughout the day.
2. What do your customers say about you?
Next work on your complete online reputation. Proactively request reviews from your happiest clients. Use a tool such as Nearby Now to integrate your reviews directly onto your website and get you more reviews on major review sites like Angie's List and Yelp.
3. What does the overall online community say about you?
Finally work on the rest of your online brand. Create and claim your online profiles from review sites, profile sites and online directories. Ensure your name, address, phone and website are the same across all of them, especially Google My Business.
If you've built your organic online presence the correct way, your rankings will be higher and your lead opportunities will increase.
Additional Benefits of Your Organic Online Presence
If you've built your entire online profile the correct way, particularly your Google My Business page, you'll see more benefits than just more organic views of your company brand.
A knowledge graph—a box of pertinent information about your company with contact details and reviews—will likely show up when someone types your company name into a Google search.
When someone types in your business name in a way that doesn't match what Google sees on your Google My Business page, paid ads will show up instead of your knowledge graph, potentially driving traffic to a competitor.
Does Your Company Have a Knowledge Graph?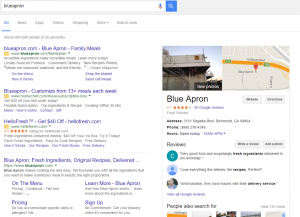 Blue Apron is facing some competition with pay per click ads for their brand name at the top of the organic search results, but their Knowledge Graph with their SERP, preserves most of the organic clicks.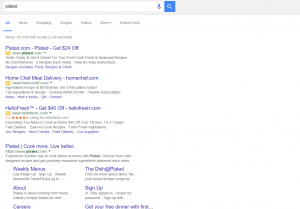 Unlike Blue Apron above, Plated is missing a knowledge graph result and facing aggressive bidding from competitors. The organic result is essentially below the fold. Important to have your Google My Business page set up correctly so it shows for branded search.
If Daikin had a knowledge graph, it would show instead of the shopping ads on the right and the four ads on left.
Additional Paid Options You Can Consider
When you've done your due diligence in building your organic presence, but you still want more, there are some paid ads to consider that may offer more value than the traditional keyword-based pay per click.
To accommodate different user needs while maximizing revenue, Google is introducing new types of ads that small businesses can consider if they still want to compete in this new paid ad world.
Dynamic Search Ads: These ads use your website versus the need to bid on specific keywords. When a page on your website matches the searcher's intent, your site appears in the paid listings.
Call Only Ads: When the searcher clicks on the ad from their mobile device, you get an immediate phone call instead of a click to your website.
Mobile Ads: Unlike the four or so ads that appear on a Google search from a desktop computer, only two ads show up on a mobile device. While this increases your chances of a click, it also seemingly increases the ad price.
Shopping Ads: When a searcher's intent is to purchase something, Google understands this and shows shopping ads on the right side. While this doesn't help small service-based businesses, it's something to keep in mind when selling products such as generators, hvac systems, water heaters, etc.
Clearly Google is undergoing several changes that will directly impact hard working service providers. As they do, LeadsNearby is here to help you determine the best course of action to avoid any ramifications.
Hockey and SEO
» «
Public Profile Hijacking
DOMINATE
LOCALLY
Service Providers
Trust LeadsNearby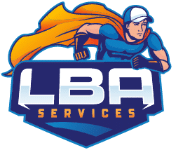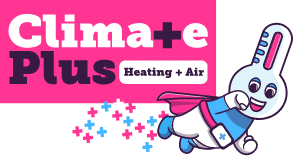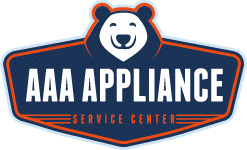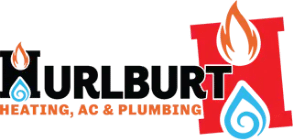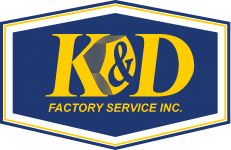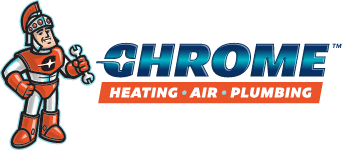 DRIVE RESULTS
/
25 Minute Consultation