Google Algorithm Updates
In today's digital marketplace, Google is the driving force of how you get most of your sales online. How this all-important search engine finds your service company can make or break your business. So, when Google has a major algorithm updates, it can change the way your company is found online.
The SEO experts at LeadsNearby are here to help walk you through Google's most recent major algorithm update and what it may mean for your website. 
Regular Algorithm Tweaks
When you search on the internet, your query goes through a complicated system of algorithms and ranking factors. The goal of Google is to provide its users with the best search results and information. This is hard to do as many sites take advantage of keyword stuffing and other SEO tricks WITHOUT providing that great info Google loves.
Google tweaks its algorithms regularly to accomplish its goal of getting the best information on the web. While many of these updates are minor and go unnoticed, others can have a major impact on the visibility of your website.
According to Google:
"Each day, Google usually releases one or more changes designed to improve our search results. Most aren't noticeable but help us incrementally continue to improve."
The Difference in a Core Algorithm Update
In 2017, Google started to refer to bigger updates as Google Core Updates. A core algorithm update is a change to their broad search ranking algorithm and the systems they use to produce results. Core updates are different from the regular tweaks that Google does and typically happen only 1-3 times a year. 
Recent examples of core algorithm changes include Panda and Penguin updates designed to crack down on low-quality and spammy content. Other updates, such as Hummingbird and RankBrain, focused on further improving the quality of search results by supplementing traditional keyword-based ranking factors with more AI and machine learning factors.
Going forward, it's likely that Google will continue to refine its core algorithm in order to provide an even better experience for users.
Game Changer – Google's Most Recent Core Update
On August 18, 2022, Google announced the launch of the Helpful Content Update (HCU). The purpose of this update was to ensure people see more original and helpful content written by people, for people, in search results. The main changes include:
Good Content is a Must

– Google wants websites to focus on people-first content vs. writing content purely for SEO purposes. This will be a big shift for a lot of SEO companies that were gaming the system in the past. Google, or any search engine, wants to reward web pages that satisfy user experience and provide the answers that people are searching for.
If your website has content that doesn't meet a user's expectations, it probably won't perform as well moving forward.
An Entire Site Can be Affected

– Google said that this update would be a

sitewide algorithm update

. This could mean if ALL your webpages are not great it could negatively impact your WHOLE site. This algorithm will also be ongoing, meaning it keeps learning what "helpful content" is in order to keep improving. 
Previous updates, like the E-A-T and Panda updates, also tried to weed out unhelpful content. The Helpful Content Update accomplishes this same goal by identifying new tactics and ways to game the Google system. 
When it comes to your website and this most recent update, look at what your pages are saying to potential clients. Were they written to provide the user with the answer they actually need or were they written to rank for something? In theory, great content would actually achieve both under Google's new core update. 
These large algorithm updates take time to truly master and understand. Are you unsure about the content on your website? Connect with the LeadsNearby SEO team to see how your service contractor's website content may look to Google. 
Our team of experts makes sure to keep up with algorithm updates by constantly monitoring a website's performance.  We are proud to say that no minor or major algorithm update has drastically affected one of our websites yet because our content is GOOD.
UPDATE: Google has already released another core update right after the HCU update. 
Check out the most recent Google Search Ranking updates.
History of Critical Algorithm Updates
If your website ever experienced a sudden decline in traffic here are some potential updates that could have caused your pain.
Panda
Date: February 24, 2011
Websites affected: Duplicate, plagiarized or thin on-page content along with user-generated spam and keyword stuffing.
Penguin
Date: April 24, 2012
Websites affected: Spammy or irrelevant links and links with over-optimized anchor text.
Hummingbird
Date: August 22, 2013
Websites affected: Keyword stuffing and low-quality content.
Find out what the Hummingbird Update means for Local Service Contractors.
Mobile
Date: April 21, 2015
Websites affected: Lack of a mobile version of the page and poor mobile usability.
RankBrain
Date: October 26, 2015
Websites affected: Lack of query-specific relevance, shallow content and poor UX.
Medic
Date: May 4, 2018
Websites affected: Lack of authority on YMYL websites and shaky E-A-T signals.
Bert
Date: October 22, 2019
Websites affected: Poorly written content, lack of focus and absence of context.
15 Guerilla Marketing Strategies To Grow Your Contractor Business
» «
Introducing LaunchSMS FAQs – Make Them Work For You!
DOMINATE
LOCALLY
Service Providers
Trust LeadsNearby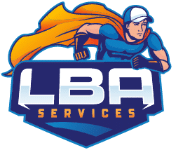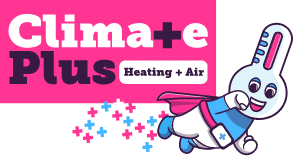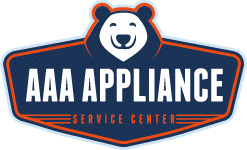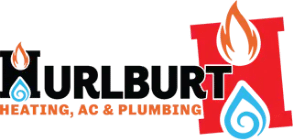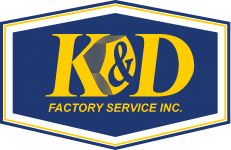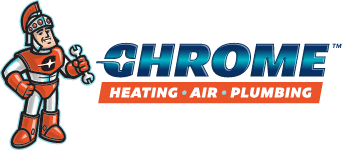 DRIVE RESULTS
/
25 Minute Consultation