Holiday Helper (Email Calendar Guidance)
Suggestions On Major (& Some Minor) Holidays 
Not every company has a message that fits with every holiday – and that's okay. It's important to think strategically when planning your email calendar.

Some holidays offer a chance to talk about limited-time promotions. Some are more important to people and aren't a time for conversion-oriented messages. 
All holidays are a chance to show off your personality! 
Here are some notable holidays and some email calendar guidance to help you see what they may or may not work for.
Major Holidays Q1 & Q2
New Year's Day (January 1st): People are often busy with festivities, and your message may get overlooked. Also, if you sent a message the week before for Christmas/Chanuka, etc., there's not a huge need to send more greetings. You don't need to overfill your email calendar. 
Valentine's Day

(February 14th): Sending a message about showing love to your home by taking care of issues in your vertical can be both charming and effective.

St. Patrick's Da

y (March 17th): Another great chance to send a clever email or promotion reminding customers that you are "lucky" to have a relationship with them.

Easter/Passover

(Date Varies): Consider sending a message related to spring maintenance and preparing homes for the season. Let your brand be your guide on how far you delve into religious messaging.  
Major Holidays Q3 & Q4
Independence Day

(July 4th): A good time to express your patriotism. You can also promote any services you provide that address summer needs. Covering vacation home maintenance or how increased time spent at home can take a toll on your systems are great ideas.  

Labor Day

(First Monday in September): Highlight any end-of-summer maintenance and preparation for the fall season. People are primed for sales around this time of year, so it's a little more acceptable to make this a sales-driven communication. 

Memorial Day

(Last Monday in May): People often have outdoor plans, and your message might not have a high impact. If you are going to send something,

make sure you use a tone your customers will respond to

.

Halloween

(October 31st): This is a great way to showcase your team's creativity. From a picture of employee costumes to some sort of "scary good deal," there's a lot to work with.

Election Day

(Date Varies): Avoid sending emails on election days. It's good to respect the importance of the event and to stay neutral.

Veterans Day

(November 11th): This is a great chance to celebrate your customers who served in the military. It's also a great way to highlight your own military service if you have any you're comfortable sharing.

Thanksgiving

(Fourth Thursday in November): Express gratitude to your clients and offer tips on avoiding issues that come with the increase of people in your ome around the holidays.

Christmas

(December 25th): Send holiday greetings and offer winter-related tips, especially for preventing catastrophic failures like frozen pipes.
Examples of Obscure Holidays (Q1-Q4)
National Puzzle Day (January 29): A great day for companies that do multiple verticals to talk about how all of your services fit together.  
National Velociraptor Awareness Day

(April 18): A fun and fictional holiday about dinosaurs is a great opportunity to talk about unexpected trouble that your services can address.

Mother's Day / Father's Day

(May & June respectively): A chance to show appreciation as well as offer a special incentive or promotion.

National Selfie Day

(June 21st): Perfect for a fun contest like

Take A Picture With One Of Our Techs

or Get A Selfie

In Front Of Our Van & Tag Us On Social Media To Win A Prize. 

National S'mores Day

(August 10): Also a good time for multiverticles to talk about how well things can work together.  

National Daughters/Sons Day

(September 25th & 28th respectively): A great opportunity to humanize your team by sharing this part of your life with your customers. Many of your customers are parents, so trying to connect with them as a parent is a great idea. This can also be a good chance for a discount or other charitable giving.

Festivus

(December 23): Inspired by the TV show

Seinfeld,

Festivus is a quirky holiday for people who want an alternative to traditional celebrations.
Don't be afraid to be creative. Sites like timeanddate.com can be a good place for obscure holiday inspiration for your email calendar!
Holidays Happen Every Year!
You can't go wrong talking about how much you value your community and your relationship with your customers. You can go wrong if you wait until the last second to build your emails!  
"We have the same holidays every year," points out Leah Soares, Marketing Manager at LeadsNearby. "Plan ahead! Whether on social media or through marketing automation, you can schedule your holiday emails during slow times. This way, you're not scrambling the day before a holiday."
Leah mentions that these communications can also include important logistical information for your customers. 
"You don't want to turn your Christmas email into a sales pitch, but there's nothing wrong with including the fact that your office will be closed so employees can spend time with their families." Conversely, Leah says that you can include a message letting people know that you will be available on New Year's Day because you understand that problems can happen at any time.
Speaking of availability, LeadsNearby is here for you whenever you have a question about your marketing! Whether you are looking to expand your marketing program or refine where your attention is focused, we can do it all for you. Call 919-758-8420 today to get a free, 25-minute marketing consultation.
How To Run A Contest (And Why!)
» «
Marketing Automation Case Study: Southside Plumbing Grows Revenue 263%
DOMINATE
LOCALLY
Service Providers
Trust LeadsNearby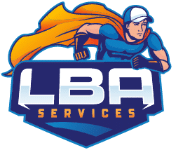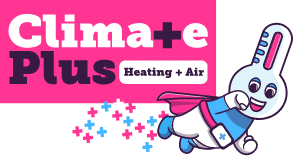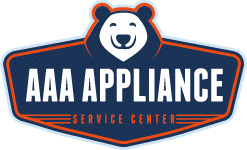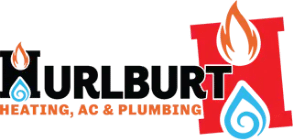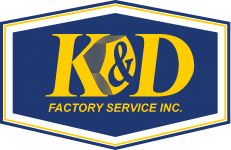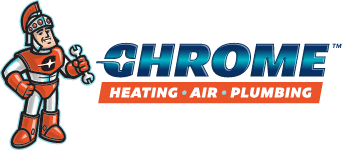 DRIVE RESULTS
/
25 Minute Consultation