12 of the Most Effective Ways to Take Control of Your Online Reputation
Whether you realize it or not, someone is making money from your online reputation. Isn't it time you take control of it and use it to your advantage?
Your online reputation encompasses all of the following:
What prospects find about you through a natural Google search
What prospects find about you from your profile on review sites
What former customers have said about you anywhere online
How prospects are using your online presence to get in touch with you
Now ask yourself two questions about your online reputation:
What does it say about my business?
How can I ensure I'm the one profiting from it?
To help you answer those two questions, we're sharing
12 of the Most Cost Effective Ways to Take Control of Your Online Reputation
Own Your Website, URL & Content: Your website is perhaps the easiest part of your online reputation to control. But you need to make sure you actually control it. Your web hosting company will happily build you a branded, content-rich website. But can you make changes when needed? Can you leave your hosting company and take the site with you? In many cases, the answer is no. Before you sign up for any web development service, make sure you own – and can control – everything.
Create & Claim Your Review Profiles: In searching for your company you'll likely find your name on some of the 16 main profile sites such as Angie's List, Yelp and YP. While you don't own reviews here, they do contribute to your online reputation. Your prospects may be searching these sites for services you offer. Claiming your profiles ensures your information is accurate. It's an important step toward owning your complete online reputation.
Ask For Reviews: Take control of the review request process and ask your customers for feedback (more on this in point 7). Some review sites will tell you it's not ok to solicit reviews because there's no way to verify the comment is legitimate. Today, that's no longer correct. Reviews are an extension of the natural customer feedback loop. You can ask for them as long as you follow two industry-standard guidelines: Do not incentivize anyone for their feedback and use a third-party, verified mechanism – such as Nearby Now – to ensure that the review is authentic.
Get Reviews Directly Onto Your Website: The same third-party tool available to help you request and verify reviews can also get them integrated directly onto your site. This is key. Since a third party vendor placed the content onto your website, not you, Google sees the review as credible and authentic. Google rewards your site with better rankings. The positive reviews that you own on your site start showing up in search engine results instead of those from profile site that you don't control. When your prospects find your site on Google, they'll see they can trust you to perform their service.
Monitor Your Reputation: The fundamental, underlying element in owning your reputation is to understand what's being said about you. You can't control what you don't know. There are many tools available that can monitor your reviews 24/7. Start the monitoring process by searching Google for your business name or phone number. You'll find a plethora of information about you that you didn't know existed, which could include review profiles, blog posts and more.
Don't Pay to Make Your Reviews Visible: Review sites spend thousands of dollars getting reviews of your service. They need to sell it back to you to make a profit. Some sites will tell you that you don't pay to be part of their sites search results. True. But you have to pay to be seen on page one or two of their results. Other review sites show only your negative reviews, calling any positive reviews false. But when you advertise with them, those positive reviews suddenly show up on your profile. Your good will is generating great value for these review sites, but not you. While we encourage you to claim your review profiles, advertising with them helps them benefit from your reviews – in terms of site traffic and profitability. Turn the tables. Take ownership of your reviews and be the only one to profit from them.
Remember Customer Service: Building your reputation and taking ownership of what customers say about you always starts with customer service. Your team on the front lines represents your company. Make sure they know how to treat the customer. Train them to end the service call with a simple question to the customer: "Did I provide five-star service today?" If the customer says "yes", then they are a good candidate for a review request. If they respond in any other way, use it as an opportunity find about the issue. Escalate it to the service manager if necessary. This simple double check of the customer's satisfaction will be a significant help to building your reputation.
Respond To Negative Reviews: No matter how excellent your service is, there will always be negative reviews. Sharing a bad experience is human nature. But there are specific actions you can take to turn it into a positive. Never respond negatively. Call the client to express your concern and try to resolve the problem. If successful, tell them that you will post a response to the review so others can see how it was resolved. If you can't come to an agreement, craft a response that explains your side of the story but doesn't point fingers. Detail your efforts to make it right. This is your best chance to use the negative review to build your positive reputation.
Join Social Networks: Social networks such as Facebook, Linkedin, Tumblr, Twitter and Pinterest can connect you with both your peers as well previous and future customers. Join these sites on behalf of your company and fill out your profiles as completely as possible. It's an easy way to start building your reputation by commenting on posts, contributing to boards and sharing your good work. You don't have to spend day after day working on these sites, but an interaction once per week or even once per month will net long-term value.
Get The Facts About Paid Leads: Paying a vendor for leads may sound like a great way to generate business. But make sure you understand how they operate so you can control the relationship. For example, some vendors purchase web traffic to boost their natural visitors. This may seem inconsequential but consider that they're bidding on phrases such as find the cheapest quotes, which only brings you customers who are price shopping. Another vendor may overwrite your phone number on their partner profile sites. So you pay for leads that call their number instead of yours. Additionally, several of these vendors sell leads back and forth to one another. Working with multiple vendors can result in paying for duplicate leads.
11.  Avoid Conflict of Interests in Your Reviews: There are many vendors that create a Google Places profile and post a review on your behalf. Even if they are taking the review from an actual customer and posting it here, this violates every legitimate review policy out there, especially Google's. Google's Review Policy says "don't post reviews on behalf of others or misrepresent your identity or affiliation with the place you are reviewing." That means business owners, employees, friends, relatives or even the vendors themselves are not permitted to pose as a customer and post reviews about your company. And that makes sense, right? If you have 25 five star reviews all from the same IP address, how is that legitimate? Or if your company is in New York and you have reviews from Texas, how would you explain that to a prospective customer?
Avoid Vendors Promising to Eliminate Negative Online Content: Some online reputation management services promise to eliminate negative content about you online. That is not possible. The only person who can eliminate a negative review, post, comment or article about your company is the person who posted it or the owner of the site. Building up your reputation by earning real customer reviews is the best, most legitimate way to counteract anything negative. Any vendors who promise the contrary are using false or manipulative methods.
The Baker's Dozen Bonus Tip
Avoid Gimmicks to Boost Your Search Rankings: Search engines respond to legitimate reviews. Vendors who claim to be able to control the search engines results to get you to the top are not being honest. Tricky, black-hat SEO techniques will quickly get your website to tank in the search results. Legitimate SEO methods will benefit your website's search engine rankings. The best of these techniques is to continually add dynamic, third-party reviews to your site.
Following these basic steps to taking ownership of your reputation will ensure that you and you alone benefit from it.
LeadsNearby provides cost-effective reputation development programs for local service contractors.
Owning Your Website
» «
Little-known Secrets of the Paid Lead World
DOMINATE
LOCALLY
Service Providers
Trust LeadsNearby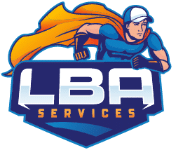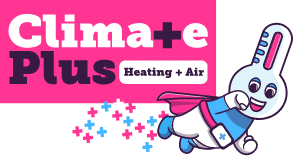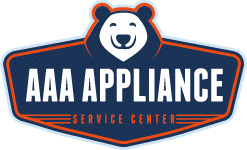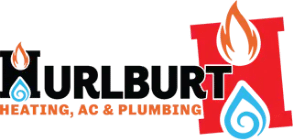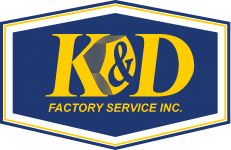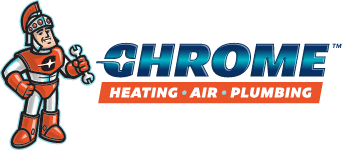 DRIVE RESULTS
/
25 Minute Consultation