Desperation Vs Brand Building
Are Immediate Leads Really the Only Way to Save Your Business?
A few weeks ago, I received a frantic phone call from a plumber in Pennsylvania who desperately needed leads. Immediately!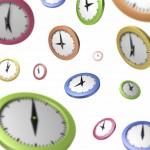 "My business is in jeopardy if I don't get customers calling me today," was the general idea of the call.
When I hear something like this, I like to get some background as to how he ended up in this position. Did a large customer not pay their bill? Is your overhead too high? Did you never really get the business's marketing off on the right foot?
The latter is where the call focused. He was a lone plumber who, after working hard for other companies, decided to launch his own business. Very admirable! But after a great start thanks to word-of-mouth referrals, his work dried up. He was low on funds and desperate for customers.
Seemingly weeks from shuttering his business, he wanted to be at the finish line with leads in hand. Despite the fact that he had no online or offline presence—we'd be starting from scratch, he had no time for brand building of any kind.
My effective, proven lead generation program was not for him. We ended the call and that was that.
But it wasn't. Unfortunately, his business predicament is rather common. Many local service contractors believe they've found their savior in predatory companies that feed into that desperation and promise endless leads our contractors need to survive.
But desperation breeds deprivation. Such programs lack the ability to build a steady and dependable pipeline of business. The consumers (leads) sourced by these desperation programs are more price-conscious. They are consumers who always look for deals and are less loyal to your brand. The next time they need service, they'll get it from whoever is cheapest—again.
These programs don't generate the long-term, quality leads that will build a loyal customer base that sustains the business into the future.
As for our plumber friend: what little money he had for marketing will be spent. When the non-quality leads dry up, he will be in the same position or worse off than he was when he called us the first time.
It's All About Your Brand!
There is no one individual to whom you can pay for immediate, long-term, high-quality leads. Let me repeat this to reinforce it for the impact it deserves: There is no one individual to whom you can pay for immediate, long-term, high-quality leads.
Results come from using legitimate practices to build your brand. When searching for a solution to a problem, a consumer who recognizes your brand will be more likely to trust it. Your brand—when built correctly—earns you loyal, quality leads now and into the future.
We've found that our most successful clients have—over time—built brand recognition using a diverse marketing plan that encompasses online and offline activities, such as: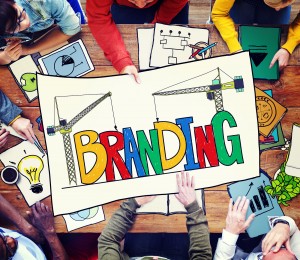 Truck wraps
Coupons in local magazines and mailers
Sponsoring a child's local soccer field
A website they own and update regularly
A good reputation that they maintain
Online profiles that they claim
Around here we like to use the Bear Spray example. If you search for "bear spray" and the SERP featured national retailers such as REI & Amazon mixed in with a website for a specific brand of bear spray that claims to be the best, you would likely choose to click on a company like Amazon. Why? Because you recognize and trust their brand. You are likely to be far more loyal to a trusted brand you've seen before than a brand not familiar to you.
Quick Solution, Long-Term Problems
Not only does our desperate Pennsylvania plumber still have his long-term lead generation problem, he may have uncovered additional problems he never had before.
We've helped some clients who have suffered from the unintended consequences of a fast-talking salesperson: a salesperson who was unconcerned with their client's overall brand:
One client paid for 200 pages of content, but the agency wrote 20 unique pages of content that it duplicated 200 times. Result: Duplicate content penalties from Google
An "expert" in SEO registered a different domain and built a different website for each city a contractor worked in, effectively diluting the company's online brand. Result: Authority dilution penalties from Google resulting in lowered SEO results. Also, prospects didn't know which brand actually belonged to the business. They didn't trust him and didn't call him.
After spending $30,000 with an SEO company over six months, the contractor maintained existing keyword results but gained no new results. Result: The client used all their budget and left nothing for other marketing or legitimate brand and reputation development that could have generated leads with the intent to use his service.
If our plumber friend had decided to heed my advice and build his brand the correct way, his desperation would have subsided and in its place would have been success.
Tune in next time for the follow-up to this – achieving balance in online marketing tactics where I'll provide details on creating a balanced strategy for paid leads versus organic leads that satisfies the need for short-term leads without sacrificing the development of long-term, repeat customers.
—Bob Misita
Bob Misita is the CEO and co-founder of LeadsNearby, a Raleigh-based local search marketing firm dedicated to helping local service contractors use their reputation and online presence to generate business. Bob has more than 15 years of experience managing the internet marketing programs of a variety of businesses, including local service contractors.
Public Profile Hijacking
» «
80-20
DOMINATE
LOCALLY
Service Providers
Trust LeadsNearby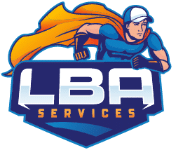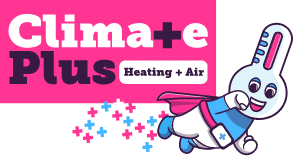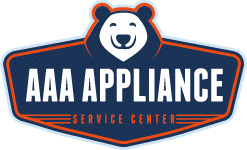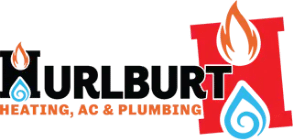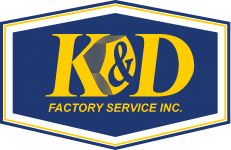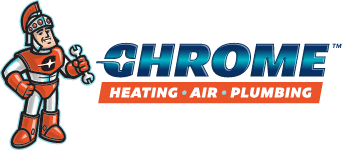 DRIVE RESULTS
/
25 Minute Consultation