Contractor mobile app development services.
Creating innovative mobile app solutions that reflect your brand, drive conversions, engage users and reward loyalty.
We provide service contractors mobile application development on iOS and Android platforms.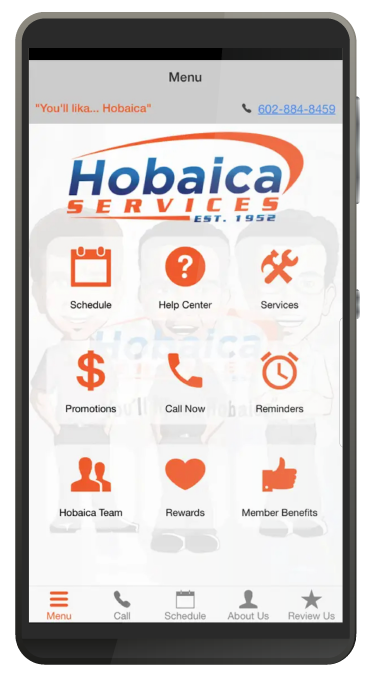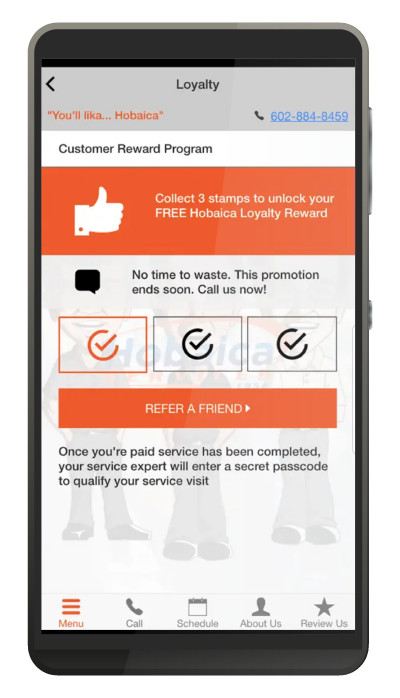 Multi-Platform Development
Because we develop our mobile apps on multiple platforms we can ensure that your app will reach the largest audience possible giving you the widest marketing reach.
Integrated look & Feel
Although your mobile application is native to their respective platform, we promise to make sure it follows the current look and feel of all your branding and marketing.
Turn-key Marketing Solution
We create apps for you to market your message in a simple manner. Your app is meant to drive engagement, and loyalty for each and every customer you market to.
Field Service Integrations

Marketing Automation Integration
Our goal is to deliver the best Smartphone apps to our clients that can actually bring a high return on investment for their business and generate brand awareness of their services.