LeadsNearby's ClipIt Coupons Manages Your Entire Coupons Process
Coupons are a great way for local service providers to earn new customers and keep existing customers coming back. Unfortunately, keeping up with the coupons on your site and ensuring they're removed or replaced can be a chore.
That's why LeadsNeaby created a proprietary coupon management tool called ClipIt Coupons, which enables us to create and manage coupons on your website and ensure they stay up-to-date.
This WordPress Plugin manages all aspects of your website coupons, including:
Expiration Dates: Set your coupons to a certain expiration date.

Schedule Coupons: Set your coupons to launch on a specified date.

Define Rule: Easily display rules for use on every coupon.

Fine Print: Define legal information and disclaimers on every coupon.

Email Redemption: Gather email address of those wanting to claim the coupon.

Styling Options: Add colors and logos to make the coupon part of your brand.

Location Feature: Set a location so users know where they can use the coupon.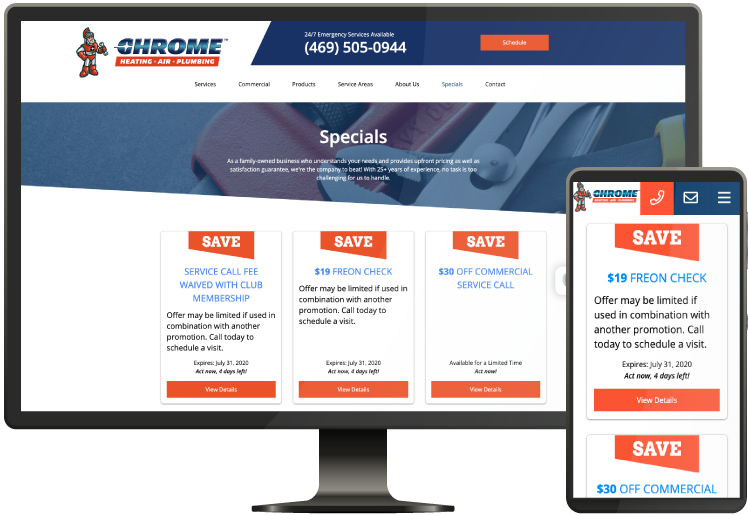 ClipIt Coupons also includes a reporting feature that shows your most popular coupon so you can focus on providing more of the same coupons in the future.
Top 10 Most Viewed Coupons
The best part of ClipIt Coupons is that LeadsNearby can manage the entire process as part of your Website program.