Does the design of your online presence properly reflect your brand while driving your target audience to take action?
Good design artfully blends brand identity, engagement and usability into a piece that gets noticed and drives your target audience to take action. LeadsNearby weaves these elements into every website or email that we create for you.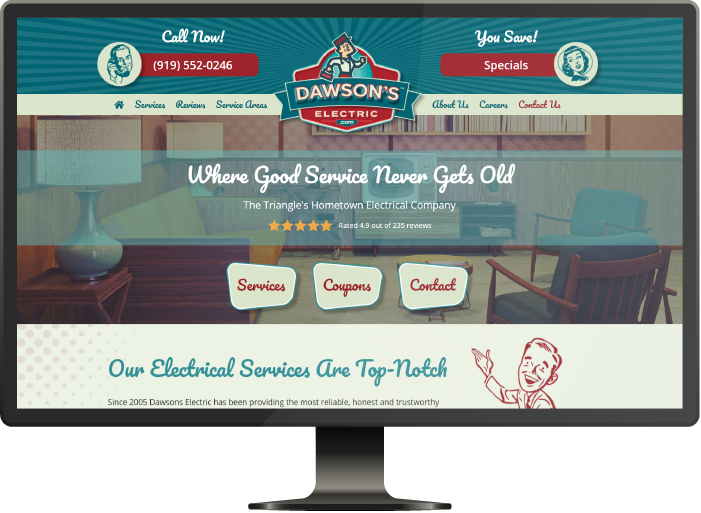 Our design & branding elements include:
Website & Mobile Design
We design every website with user engagement in mind. It integrates multiple conversion paths, navigates seamlessly and emphasizes your brand values. We then optimize it for optimal viewing across a wide range of devices.
Loyalty Emails & E-Newsletters
Regular communication with your past clients is vital. That means designing loyalty emails and e-newsletters with the look and feel of your brand. LeadsNearby creates user-friendly, conversion-oriented emails that get results.
Logo Design & Branding Integration
Your logo is often the most recognizable part of your company's brand. That's why LeadsNearby can help craft a logo design that encapsulates your company's history, services and values.
Design Extends Your Brand
Your online presence needs to be designed with multiple purposes in mind. It needs to be:
Most of all, it needs to be a proper extension of your brand. LeadsNearby creates perfectly crafted pieces that put design to work for you.