After servicing a customer, your interaction with them shouldn't be over!
Outstanding service and continual communication with them ensures they'll do business with you over and over again when the need arises. LeadsNearby's suite of creative services includes client relationship management services, a critical and necessary component of any company's overall marketing plan.
Marketing Automation
Your customers come to you with one of several needs. Help them along the buying process with emails sent at specific times along their buyer's process. LeadsNearby writes, designs and distributes emails based on pre-defined triggers: a new prospect filled out a form, a maintenance customer needs to schedule a tune-up, a past repair customer might find interest in new tax incentives.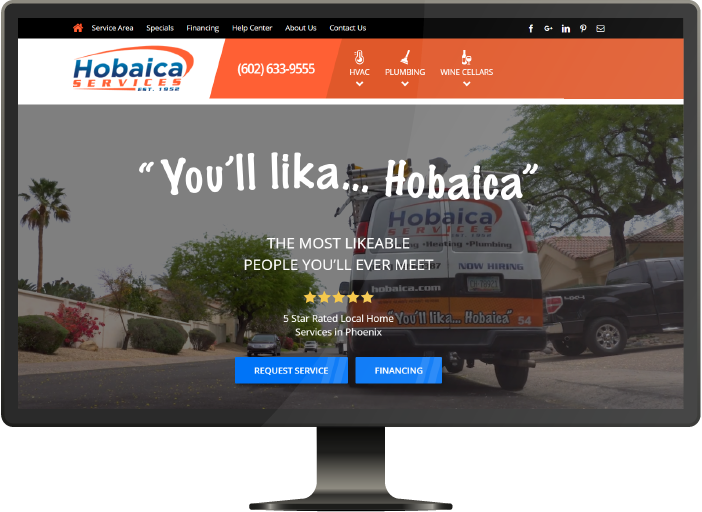 Email Marketing
You have knowledge and information to share that could help solve a problem or make the lives easier of your prospects and customers. LeadsNearby keeps you in touch with your most engaged customers with a monthly e-newsletter that includes advice, articles, tricks and coupons.
Promotions & Coupons
Most people want a better price. Many companies only reward new customers. But not you! Offering discounts, promotions and coupons to past customers is a great way to get them to come back for more. LeadsNearby can include your newest promotions in e-newsletters, automated marketing, blog posts, social media calendars and more.
Communication Drives Your Business
A prospect with a need found you. After in-depth research they've called you to perform their service. You did a wonderful job and went above and beyond. They were thrilled. It's over, right?
No!
Your happy customer will no doubt need your type of service again in the future. Staying in touch with them and providing them with periodic reminders and information keeps you top of mind. Next time they need a service, you'll be their first contact.
LeadsNearby's loyalty programs ensures your relationship with your customers continues to build after the initial service.