LeadsNearby's Tools Accelerate Your Online Marketing Program
The right online marketing program drives customers to you. But the right marketing tools drive them to you faster! Are you using the right tools?
The online marketing program you choose will determine whether your online presence is found when someone needs your services. It requires expert customization and industry knowledge. But the tools required to make that happen are just as important as experience.
That's why LeadsNearby has developed industry-leading tools that help you manage your online marketing program and increase the number of leads coming to you.
Use customer reviews and location-based job summaries to create dynamic website content that boosts your local search rankings and gives visitors the confidence in your company that helps convert them into customers.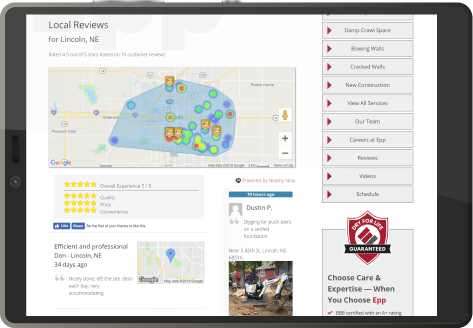 CS stands for client success. Our proprietary tool gives you an inside look into exactly how your website performs, from rankings to conversions. We help you use the data to make any necessary improvements to your program.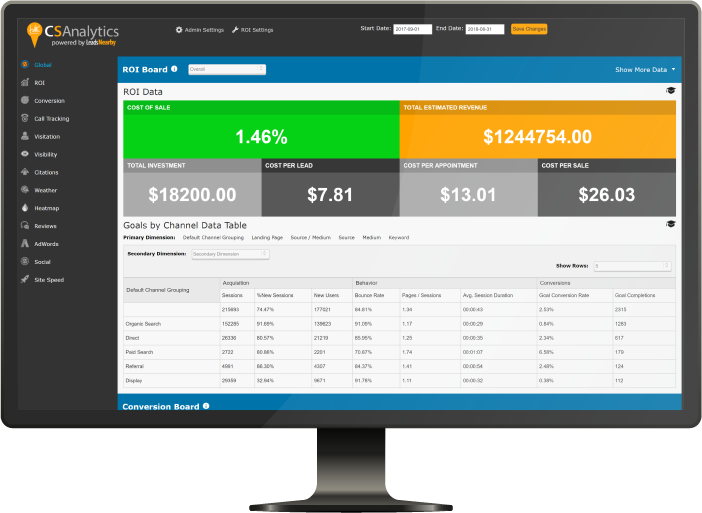 Make sure your coupons stay up to date so they can market your services. Our exclusive tool enables you to manage your coupons, how they're used and when. Design your coupons so they're an extension of your brand.
Fire Technology
When you have the right technology behind your marketing, your business flame will burn bright. LeadsNearby's exclusive Fire technology allows you to empower your business through leads acquisition and customer retention.